News and Announcements
Edinburg Campus Construction
Date: December 20, 2018
To: The University Community
From: Facilities Planning and Operations
Subject: Holiday Construction Project, Parking Lot Modifications to Lots E7 & E8
Facilities Planning and Operations will be modifying the parking lot entrance at Emilia Hall (Parking Lot "E7 and E8") at the Edinburg Campus. This work will entail demolition of current northwest entrance then followed by repaving, creating a new raised median and street markings that will assist with traffic control onto the adjacent Sugar Rd intersection. See site map below.
If you have business to conduct in this area, we ask for your assistance by using the south entrance to Lot E8 on University Drive. The paving work is scheduled for completion by January 12, 2019.
During the holiday break we are also working with the City of Edinburg to remove the pedestrian crosswalk at Sugar Rd and West McIntire as part of the Sugar Rd Pedestrian and Traffic Study recommendations.
Please excuse the interruption caused by these projects as we continue to make improvements to better serve our University community. Feel free to contact the following team members if you need assistance while this work continues in progress.
Facilities Planning and Operations:
Jorge Garza: (956) 219-3739
Dagoberto Perez: (956) 222-6624
Oscar R. Villarreal: (956) 457-9388
Construction Limits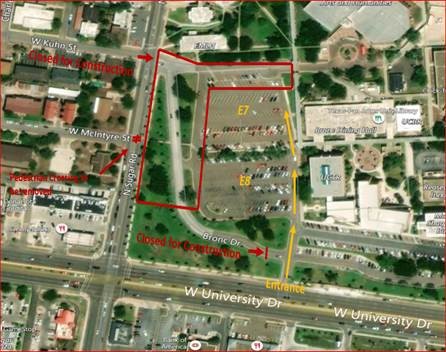 Construction Site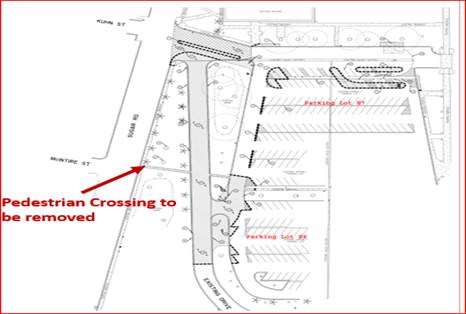 New Drive
---