Orientation Handbook
UTRGV Lingo
Academic Advisor:

Advisors help students select the correct courses, review course requirements, and provide guidance for students.

ASSIST:

Provides a variety of online services to UTRGV students regarding, registration, financial aid, payment, and grades. For your security, ASSIST requires that you enter your username and password to access financial aid, payment records, and transcript records.

Blackboard:

Online education platform used at UTRGV. Blackboard can be accessed through MyUTRGV. Once logged in the Blackboard icon will appear in your applications.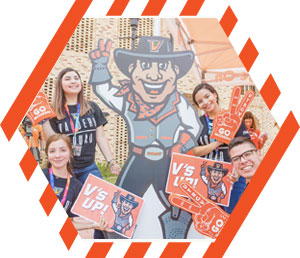 Excess Credit Hours:

Should you exceed the designated attempted hours limit, you will be charged an additional $50 per excess credit hour.

Fieldhouse:

Home of Vaquero Basketball and Volleyball. The fieldhouse is located on the northeast side of campus. Come cheer on our Vaqueros!! For the full Home Game Schedule visit goutrgv.com

PreReq:

Specified requirements that must be met before one can enroll in the course.

Six-Drop:

All students are allowed a maximum of 6 course drops after the census date. If a student transfers to another institution within the state of Texas, course drops will carry over.

Syllabus:

An outline of what you can expect to do in your class. A syllabus could vaguely mention the topics that will be covered each week or it can be a detailed synopsis of every reading assignment, homework expectation, and exams.

Transcript:

The record of a student's academic courses, grades, and drops.

U Central:

UTRGV's one-stop service center for student support, including Financial Aid, Registration, Admissions, and the Bursar's Office. Locations: Brownsville - The Tower, MAIN 1.100, Edinburg – Student Services Building 1st floor, and Matamoros – Calle Constitucion 157, Zona Centro, Jardin,887330 Matamoros, Tamaulipas, Mexico.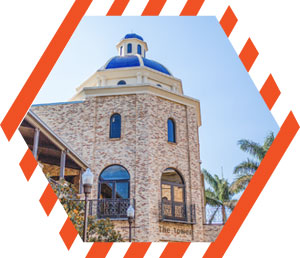 Undergrad:

Student who has not yet earned a bachelor's Degree.

Vaquero Express:

Free bus service to and from the Brownsville and Edinburg campuses. These buses are equipped with comfortable seats, A/C , and WIFI. Download the RideSystems app to track our buses!

Volt:

Golf Carts equipped with safety and security cameras, unlimited high-speed data streams, and GPS vehicle trackers via Ride Systems. VOLT was designed as a fast, zero-emissions intercampus transportation. Use VOLT to get to class as well as back to your car safely!

V Link:

Search for student organizations to join, events to attend, and keep track of your involvement on-campus. utrgv.edu/vlink. Download the Corq app (powered by VLink) to discover amazing events and groups around campus from your favorite mobile device.

Vs Up:

When someone says, "Vs Up" Vaqueros are expected to raise their hands and make the UTRGV hand sign of a V. The V is a slightly wider peace sign.

Waitlist /Waitlisted:

You are on a list to add a course that is closed or at maximum capacity. If a seat opens for the course, you will receive a UTRGV email notifying you and you'll have 24 hours from the time the email was sent to register for the course.

3 peat:

Undergraduate students may retake a course twice without paying additional tuition cost. If you are considering retaking a course a third time, you will be charged an additional $150 per credit hour for the repeated course.