Message from the Dean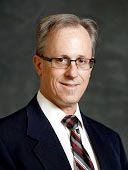 Welcome to the UTRGV Honors College!
Are you a high-achieving student? Do you enjoy small classes and interacting with your classmates and instructors? Are you (or do you want to be) a well-rounded person? Do you want to be a campus and community leader?
Then the UTRGV Honors College is for you!
We are here to serve academically talented and ambitious students by:
Offering an enriched, challenging curriculum that offers some of the advantages of a small liberal arts college within the context of a larger research institution.
Building a community of engaged students and faculty across all the UTRGV campuses.
Providing students with opportunities for leadership training, research, scholarship, creative arts, and campus and community engagement through co-curricular and extra-curricular activities such as experiential learning, service learning, undergraduate research, internships, and study abroad.
Acting as a testbed for instructional innovation, promoting improved teaching and learning environments for both faculty and students.

Students in the UTRGV Honors College follow our basic honors curriculum, the Rafael and Carmen Guerra Honors Program, which includes specialized tracks for pre-medical and pre-law students, and for students in the College of Business and Entrepreneurship.
The UTRGV Honors College is open to students from any major. To find out more, click on the links above. To apply to join the UTRGV Honors College, click on one of the links to the left.  Also feel free to visit our Facebook page and give us a "like".