STEM Earth Day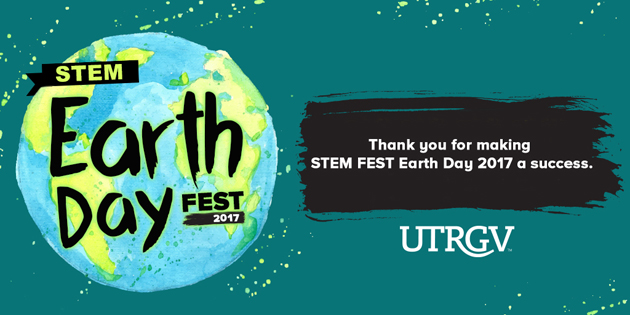 UTRGV, along with the City of Brownsville, Parks and Recreation, Healthy Communities of Brownsville and the Brownsville Community Improvement Corporation hosted STEM Earth Day Fest at Linear Park, the site of the Farmers Market and the Brownsville Museum of Fine Arts, as part of Earth Day on April 22.
The day featured a variety of fun and educational events geared to family, community and schools. There demonstrations on Green Power USA Formula 24 electric cars, marine science, archery, NASA Space Science, and environmental activities for all to enjoy.
There was also a craft market, a Trashionista fashion show and a recycled art competition.
On behalf of the Division of Governmental & Community Relations, we would like to thank our partners, business leaders, and volunteers who helped make this program a success.