Vaquero Bucks
Vaquero Bucks, also known as VBucks, is a prepaid expense plan in which your V OneCard can be used for purchases at retail locations throughout campus. Like Dining Dollars, they can be used to purchase meals. Unlike Dining Dollars, they can be used for retail goods and services on campus. 
When you make a minimum deposit of $20 via the GET Portal, your V OneCard becomes your VBucks card as well. Your daily deposit limit cannot exceed $500. VBucks may not be used to purchase gift cards.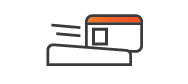 Simple
When you buy VBucks, they are credited to your V OneCard. Making a purchase is easy, too—just swipe your V OneCard at the register to pay.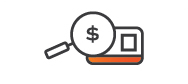 Convenient
There's no need to carry cash. Just use your V OneCard at any campus register that accepts VBucks. See below for participating retail locations.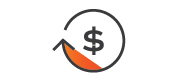 Refundable
Summer and Fall 2020 Relief Package VBucks are NOT refundable. Regular VBucks are refundable, never expire, and automatically roll over from year to year as long as you're a student or an employee of the University. For a VBucks refund, complete the VBucks Refund Request Form.
---
GET VBucks
Students may add funds to their V OneCard using credit card or by billing their student account via Bill Me through the GET Portal. (If you elect Bill Me, payment to your student online bill will be due within 30 days of your request. Outstanding balances may result in suspesion of your VBucks, and/or a hold on your student account. You may log on to ASSIST or visit the Bursars Office to make payment.)
Parents, family and friends can deposit funds into a student's account through the GET Portal Guest Login. 
Full-Time Faculty and Staff may add funds to their V OneCard using credit card through the GET Portal.
For more information about loading VBucks on your V OneCard, email us at cardservices@utrgv.edu or call our offices at (956) 665-7276. You can also stop by our office during regular service hours located on the Edinburg campus, ESTUN 2.310.
---
Add Financial Aid VBucks
Do you receive Financial Aid? Don't wait for your funds, use them when you need them. Financial Aid students can transfer funds to their Vaquero OneCard and make purchases wherever VBucks are accepted. To transfer your funds go to ASSIST and click on the My Finances icon and then on the "Vaquero OneCard - Transfer Funds" link. Your funds will be ready to use immediately!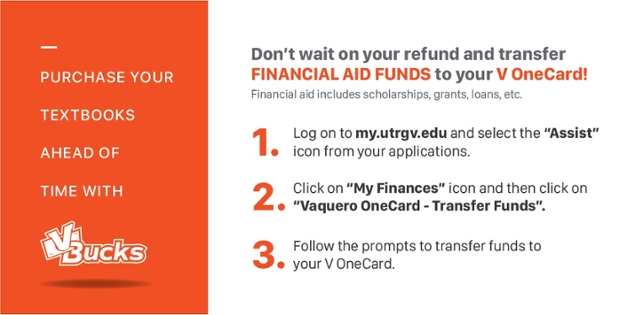 ---
Where Can I Use VBucks?
VBucks can be used at the following locations throughout the Brownsville and Edinburg campuses.
Brownsville
Campus Store (Bookstore)
The Grill at El Comedor
SubConnection at El Comedor
Pizza Hut Express at El Comedor
The Grid at University Library
All Pepsi and Snack Vending Machines
Edinburg Campus
Campus Store (Library Bookstore)
Dining Hall (all you can eat)
Student Union Game Room
Student Union Convenience Store (C-Store)
Student Union Food Court

Senor Cactus
Chick-fil-A
Burgers & Spuds
Pizza Hut Express
WPB Starbucks at Su Cafe
Sub Connection

Jazzman's Cafe & Bakery (Library)
Sandella's Cafe (Science Building)
Simply To Go (Engineering Building)
All Pepsi and Snack Vending Machines