From the Dean
Dear Friends of the Arts,
Welcome to a new season in the College of Fine Arts at The University of Texas Rio Grande Valley. As the new Dean of the College, I am thrilled to be joining this vibrant community of performers, artists, and writers!
The College of Fine Arts is excited to present fully live events and look forward to seeing you at student performances and exhibitions, as well as our faculty and distinguished artist series. In a time when we continue to struggle with the pandemic and world events, the Arts uplifts all of us and gives us an opportunity to be a part of a community where we experience beauty, joy, and love!
As you read through the brochure of our academic programs and the Center for Latin American Arts, you are sure to find numerous exciting events, but here are some that you won't want to miss…
Aida Cuevas, "The Queen of Ranchera Music," will perform with UTRGV's Mariachi Aztlán on November 9 at the TSC Performing Arts Center (PAC) in Brownsville and November 11 at the UTRGV PAC. A winner of both a Grammy and Latin Grammy Award, Ms. Cuevas has recorded 40 albums. We are so pleased to host her in the Valley!
Alegría 2023, presented by Ballet Folklórico February 3-12 at the UTRGV PAC and March 26 at the TSC PAC in Brownsville, brings to life Mexico's beautiful art of folk dance through amazing choreography and beautiful costumes.
Picasso at the Lapin Agile, written by legendary comedian Steve Martin, will be produced by the UTRGV Theatre March 3-5 at the Albert L. Jeffers Theatre in Edinburg. The play depicts an encounter between Picasso and Einstein at a bar as they are both on the verge of disclosing their greatest  works (Einstein's Special Theory of Relativity and Picasso's Les Demoiselles d'Avignon). Steve Martin said that he "attempts to explain, in a light-hearted way, the similarity of the creative process involved in great leaps of imagination in art and science."
In addition to this amazing season, we are excited about connecting better with the people of the Rio Grande Valley. One way we are doing this is through a rebranding of arts events as UTRGV ARTS, an umbrella that will cover the arts events that you will see in the 2022-2023 College of Fine Arts brochure. The UTRGV ARTS website will make it easier for patrons to receive up-to-date program information, purchase tickets online, and see a library of still and motion pictures of past events.
We are also making efforts to reinvigorate our Patron of the Arts program that will allow you the opportunity to support our arts events through tiers of sponsorship with benefits to attend our many events. Stay tuned for an opportunity to invest in the Arts and the amazing students of The University of Texas Rio Grande Valley. Enjoy the show – I'll save you a seat!
Sincerely,
Jeffrey Ward
Dean, College of Fine Arts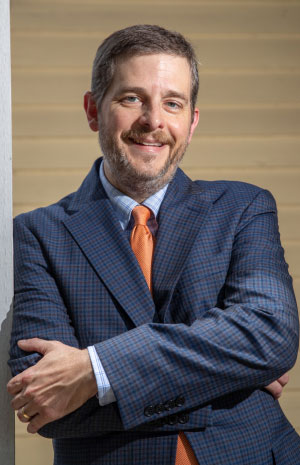 Jeffrey Ward
Dean, UTRGV College of Fine Arts
---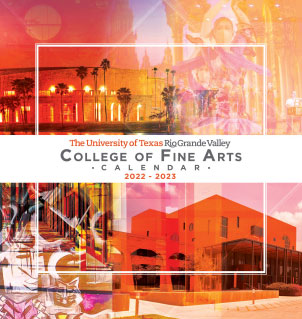 Take a look at what we have planned for you during the 2022-2023 academic year!