Undergraduate Resources
Welcome, undergraduates!
On the left, you will find resources on the majors and minors associated with the UTRGV Philosophy Department, as well as resources on student research, study abroad, and the course catalog. You can find additional information below. 
Dra. Mariana Alessandri is offering a PHIL 4380 Senior Seminar course in Spring 2022! 
"This semester, we will suffer together through the process of preparing a paper for publication in an undergraduate journal....This course is required to graduate!" 
Dr. Alex Stehn is offering a PHIL 4399 Internship course with RGV Puede in Spring 2022! 
If you are interested, please email Dr. Stehn ( alex.stehn@utrgv.edu) and indicate which internship you are interested in (Bilingual Web Designer OR Nonprofit Incorporator) no later than Wednesday, October 27.  
Dr. Paul Saka is offering an upper-division Philosophy of Science course in Spring 2022! This hybrid PHIL 4316 course will meet on Fridays 10:45-1:15.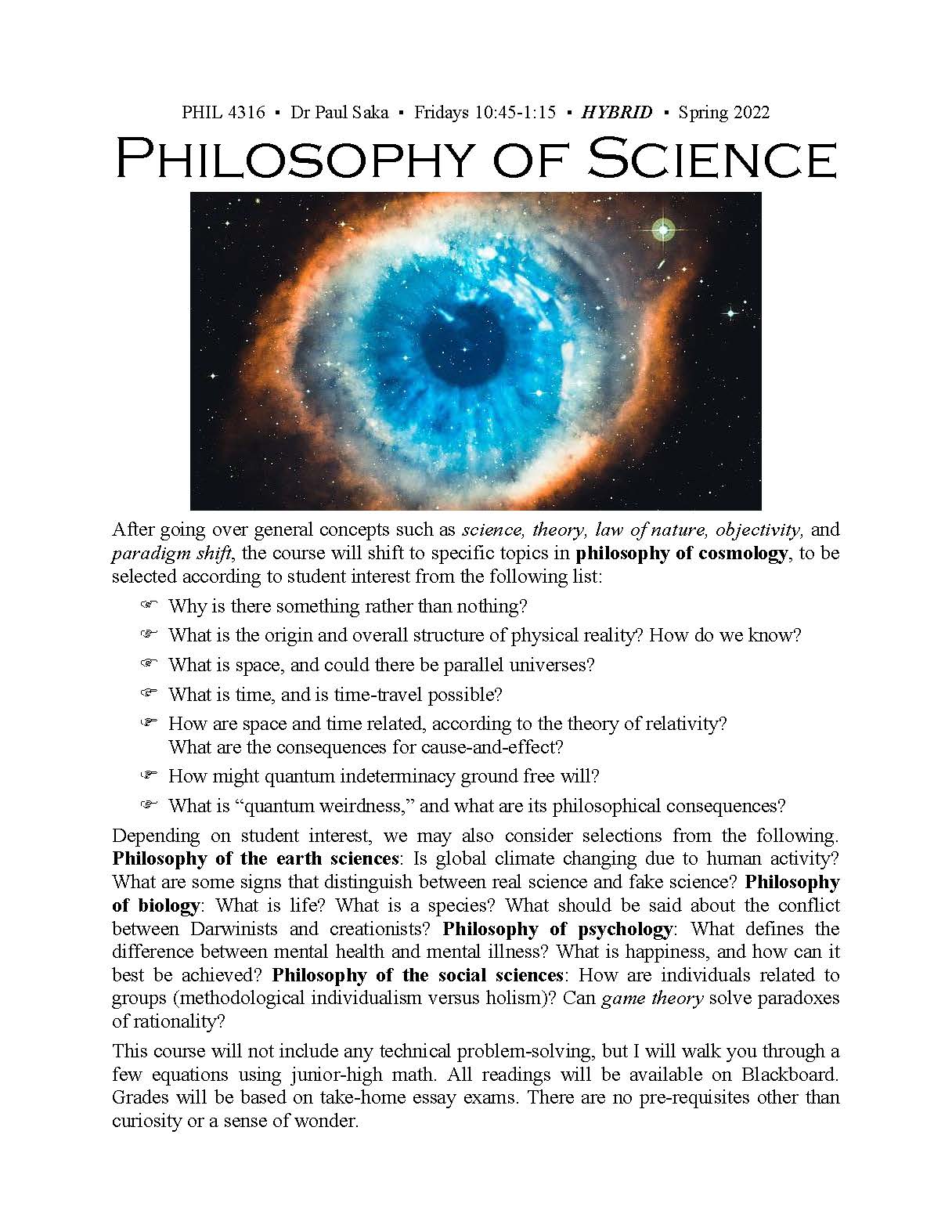 Dr. Saka is also offering a Philosophy and History of Science and Technology course in Spring 2022! This online synchronous PHIL 1366 course satisfies the core humanities requirement (Language, Philosophy, and Culture). Section 90L: T/Th 9:30-10:45 and Section 91L: T/Th 11:00-12:15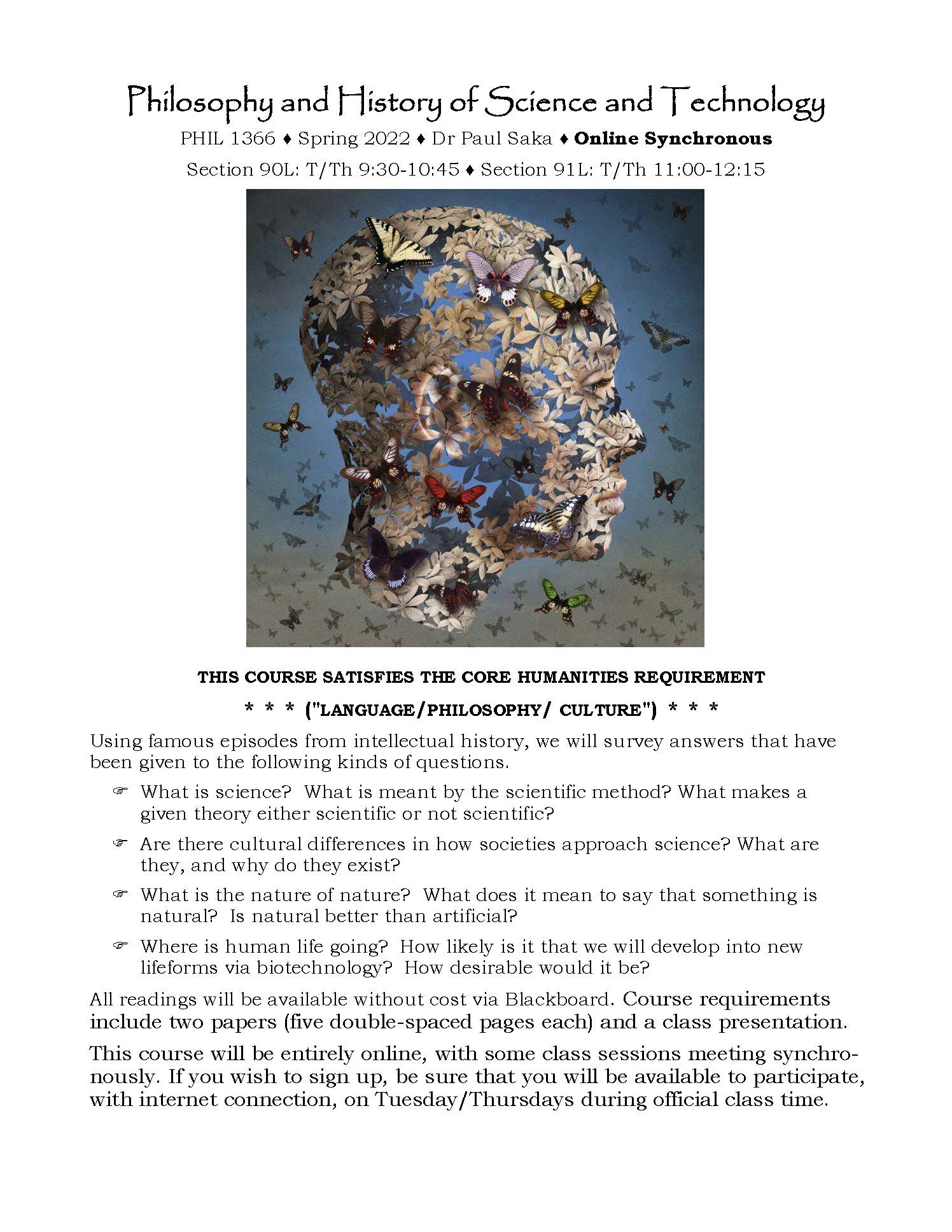 En la primavera, la Dra. Remei Capdevila va a ofrecer el curso Introducción a la Filosofía exclusivamente en español. ¡Vean el folleto aquí! Este curso se ofrece en la modalidad online sincrónica, lunes y miércoles, 2-3.30 pm. Para más información contacten a remei.capdevila@utrgv.edu.
PHIL 1301 Folleto Primavera 22
Check out the PHIL 4322: Social and Political Philosophy course that Dr. Cory Wimberly is offering in Spring 2022! It will be offered in the traditional face-to-face modality in Edinburg on Wednesdays, 7:55 pm - 10:25 pm.  
The APA recently held a webinar called "Tips on Applying to Graduate School in Philosophy." It is now available for those who are not APA members. If you're considering going to graduate school in philosophy, you should check it out here!
https://www.apaonline.org/mpage/tipsapplying
Check out some of Dr. Angelika Potempa's Senior Seminar students' final projects here:
Joseph Aguilar:
"Ascetic Ideals and the Degeneracy of Modern Humanity"
Tanya Braham:
Alex Valdes:
"PHIL 4380: Thus Spoke Zarathustra"
Rachel Yu:
This is a short list of links that will prove to be quite useful, interesting, and entertaining:
Encyclopedias
Texts
News & Commentary
Fun
Wireless Philosophy
"The History of Philosophy Without Gaps Kings College London"
"The Partially Examined Life"