Events and Initiatives
The UTRGV Philosophy Department hosts many one-off events throughout the academic year.
In addition to such events, there are ongoing initiatives like the Ethics Bowl, headed by UTRGV Philosophy lecturer Dr. Michael Jaworski, and the UTRGV Philosophy Clubs, student-led philosophy organizations which hold meetings on the Edinburg and Brownsville campuses.
For more information on these events, please click on the "Ethics Bowl" tab below the "Events" tab on the banner above, as well as the "Philosophy Club" tab on the left sidebar under "Quick Links".
Here are some of our recent initiatives:
Phil and Sophie's Coffee House is back! Each week we meet on zoom to discuss a philosophical question, topic, or theme. No reading or preparation is required. It's just an informal philosophical discussion! Meetings for this semester begin Thursday, January 28th, at 5 pm, and will take place every Thursday for the rest of the semester. If you would like to suggest a topic, you are encouraged to email Dr. Michael Butler at michael.butler@utrgv.edu
Past topics have included: Love, Freedom, Evil, Consciousness, Democracy, and Science
Zoom link: https://utrgv.zoom.us/j/2043514662
[Description of the image below: photo shot from above of a seated white person grabbing a white cup of tea on a white saucer that is sitting on a small wooden table. There is a white smartphone and digital camera on the table, as well. The background shows a brown tile floor.]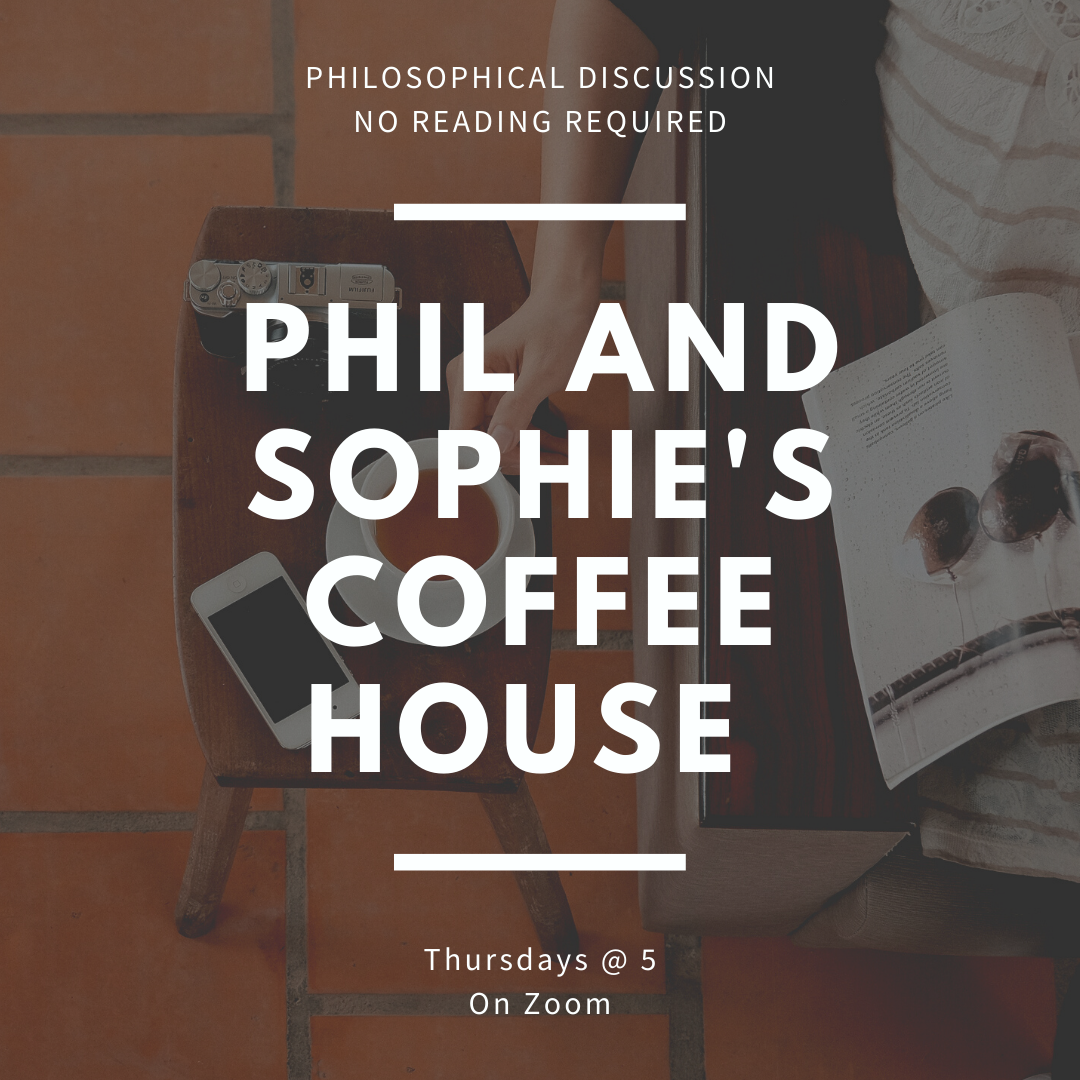 The UTRGV Edinburg Philosophy Club has returned! It will hold its first meeting this year on Wednesday, Feb. 3, 3-4 pm. For more information, please contact Scarlett (Rosie) Quintana at scarlett.quintana01@utrgv.edu.
Zoom meeting ID: 350 816 7004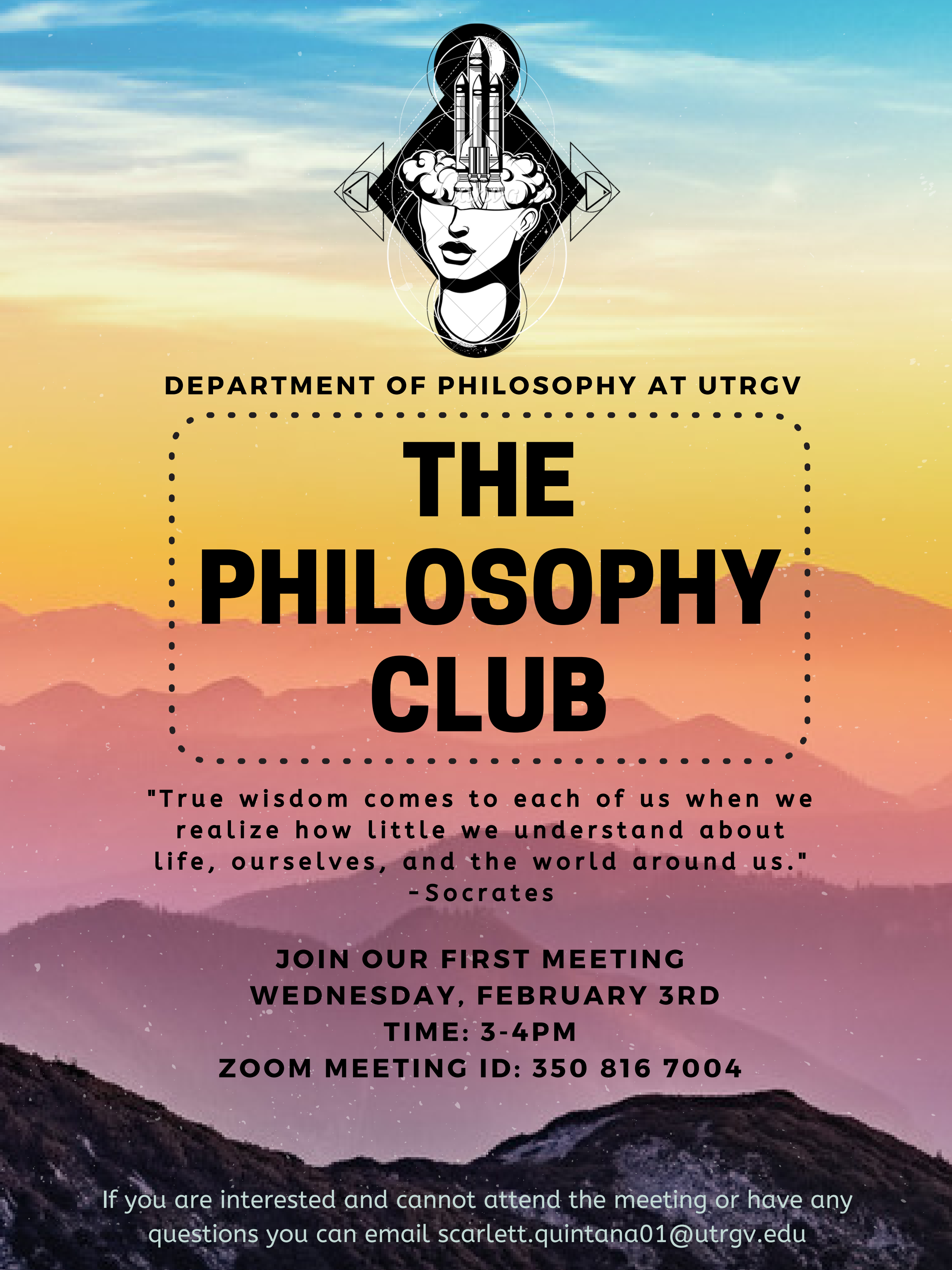 [Update: We are still accepting donations. However, due to COVID-19, we are not accepting used clothing at this time. Some of the donation boxes may not be available right now at the locations listed on the poster. If you are interested in donating items, please contact Brad Warfield at bradley.warfield@utrgv.edu. Thank you!]

The UTRGV Brownsville Philosophy Club is hosting a donation drive for asylum-seekers living on the Mexican side of the Gateway Bridge in Brownsville. Donations go to Team Brownsville. Please see the poster for more information. We appreciate your donations!
[Update: This is postponed because of COVID-19.]
We're looking for volunteers to assist in painting a mural located on the 3rd floor of ELABS! Please see the poster for more details.