Manufacturing and Industrial Engineering In the Spotlight
Manufacturing and Industrial Engineering is Full of Fun and Potentials:
Manufacturing an industrial engineering is a multi-disciplinary field containing important elements of industrial, computer, data, and management engineering. Manufacturing engineers are leaders in design, innovation, and improvement of systems to provide a service or products. Our graduates work in most in manufacturing industries, healthcare industry, and service industries. 
Manufacturing and Industrial Engineering students have ample opportunities to work at research centers to perform research and innovation enabled by transformative processes and technologies such as Robotics, Additive Manufacturing, Biomedical Manufacturing, AI, Machine Learning and Industry 4.0.
Manufacturing and Industrial Engineering is in Great Demand
Manufacturing Engineers are in great demand across the country. Employers such as SpaceX, Blue Origin, Toyota, Amazon, and many more are hiring our students to design, manage and improve their production systems. 
EMSI the world leading career building service provider and labor market data provider, revealed that Manufacturing and Industrial engineers is one of the most in-demand engineering occupations. Shortage of Manufacturing and Industrial Engineers is summarized in the table (COLLEGE COMPLETIONS VS. JOB OPENINGS).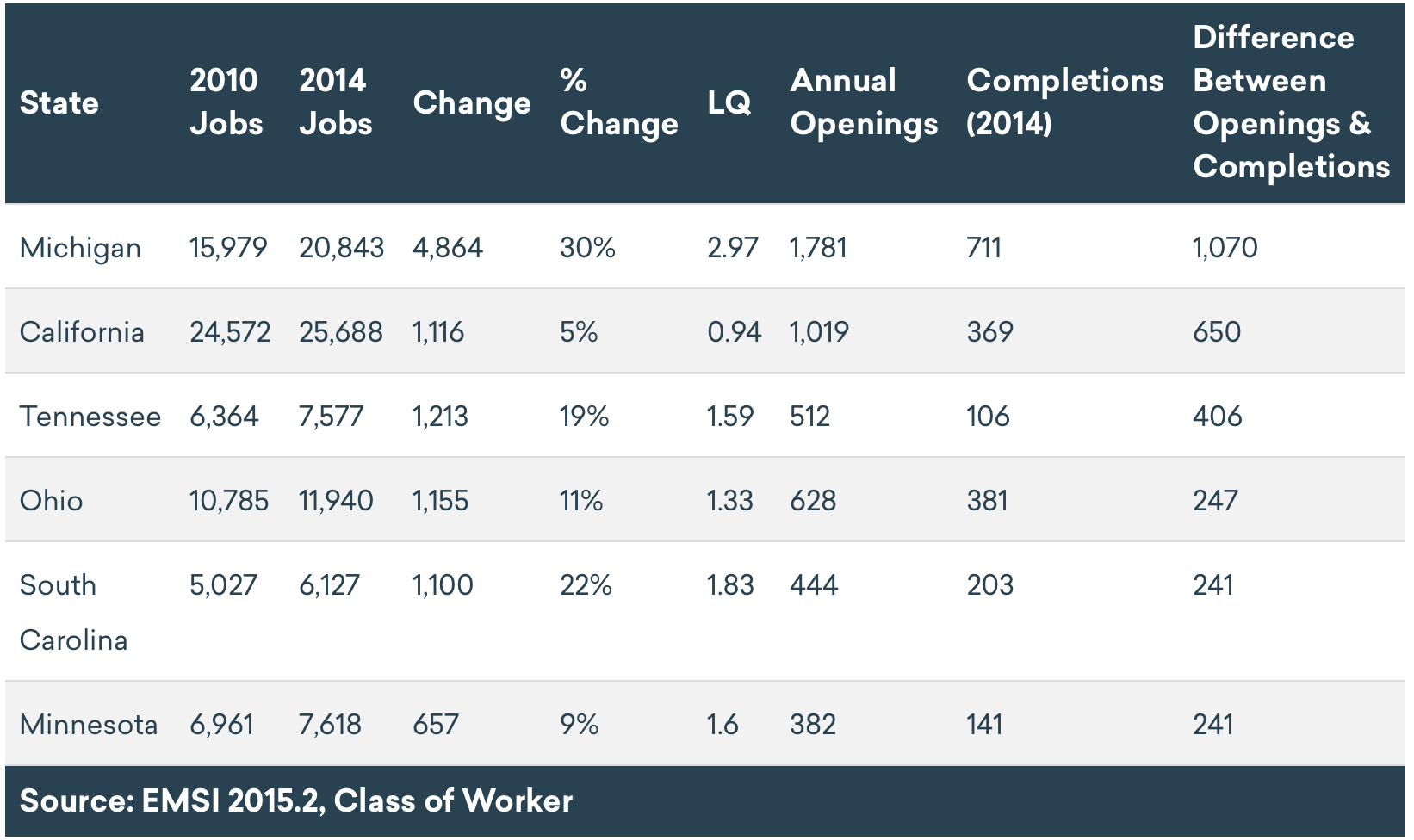 It was concluded that we need more high school seniors to consider Manufacturing and Industrial Engineering as a career option.
For more information, please refer to this article: Does the US Have an Industrial Engineers Shortage?