Program Overview
The Master's degree in Manufacturing Engineering is designed to help practicing engineers and managers with extensive engineering experience in manufacturing. With a combination of engineering, physical sciences, and business, this program prepares graduate students for better opportunities in manufacturing industries. Students will also have the opportunity to work on research projects with faculty that can prepare them for a doctoral program in this field.
Students will have the opportunity to work in virtual distributed global teams on practical industrial problems. They will learn product design and innovation using cutting-edge, 3-D modeling tools and computers as well as controlling high-tech robotic tools.
Possible Career Options
Manufacturing incorporates a variety of skills such as industrial design, materials science, engineering, leadership, and management. These skills are designed to help the individual have a better understanding of procedures in the production process. A master program provides students in-depth knowledge of processing, manufacturing, optimization and product development.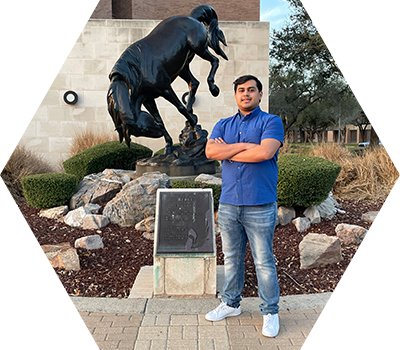 I chose UTRGV because it gave me an opportunity to stay close to home and it allowed me to pursue a degree at an affordable price. If it weren't for UTRGV I probably wouldn't be in the position I am in today.