Program Overview
The Bachelor's degree in Manufacturing Engineering provides a unique curriculum supported by renowned faculty, cutting-edge equipment, and facilities to prepare future leaders in advanced manufacturing and engineering management. The manufacturing engineering program is one of only two programs in the State of Texas.

This program provides opportunities for industrial internships at world-renowned companies and research experiences at national labs on topics related to Additive Manufacturing, Robotics and Autonomy, and AI and Sensing for Autonomy of Processes and Products. Students will enhance their engineering skills and gain a better understanding of industrial management and mechanical engineering skills, coupled with knowledge of computer science, economics, and innovation. This program houses the UTRGV Center for Advanced Manufacturing Innovation and Cyber Systems, which provides research opportunities for students on modern manufacturing processes, digital twin, industry autonomy, and cyber manufacturing systems. Students will learn how to apply knowledge through realistic scenarios using state-of-the-art laboratory equipment. The experience students gain can lead to pursuing a graduate degree or a job in the industry.

This program is accredited by the Accreditation Board of Engineering and Technology - Engineering Accreditation Commission (ABET-EAC).
Possible Career Options
Manufacturing engineers are leaders in design, innovation, and improvement of systems to provide a service or products. They have a responsibility of ensuring that manufacturing is carried out in a time-efficient and cost-effective way while maintaining overall product quality. With multi-disciplinary fields, engineers gain experience in Industrial, Mechanical, Materials, and Computer Science. Manufacturing Engineering students have ample opportunities to perform research and technology innovation enabled by transformation technologies such as Additive Manufacturing, Artificial Intelligence and Machine Learning, and Smart Manufacturing. This on demand degree allows graduates to be versatile and provides an abundance of opportunities in diverse fields.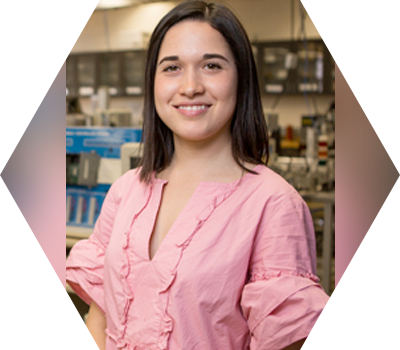 Engineering always intrigued me and most considered it to be a challenge, so I decided to take the challenge and go for it.
I like that UTRGV is continuously graciously giving back to their students. Whether it is with financial support, university events or student counseling, UTRGV is always ready to assist you.