Algorithmic Self-Assembly Research Group (ASARG)
ASARG Research Website:
https://asarg.hackresearch.com/main/
What We Do
---
We are a team of faculty and students from the University of Texas – Rio Grande Valley working in theoretical Computer Science. Our primary interest is in the field of algorithmic self-assembly. Algorithmic self-assembly is a relatively new research area that has great potential for applications in a wide range of fields from nanotechnology to biomedical technology.
Our team has expertise in many areas, and thus our research is not limited to this field, but it is our main focus. Beyond the theoretical results, we host several software projects for research and education listed on the software page. All software is hosted on github and open-source.
We are always looking for new collaborators and students, so please email if interested. We also host the weekly Xtreme Algorithms, so come find out what we're working on and join in.
ASARG Research Advisors
---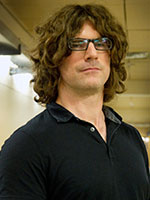 Dr. Robert Schweller
Professor
robert.schweller@utrgv.edu
Areas of Research
Algorithmic Self-Assembly of DNA
Chemical Reaction Networks
Game Complexity
Robot Motion Planning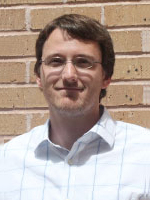 Dr. Timothy Wylie
Associate Professor
timothy.wylie@utrgv.edu
Areas of Research
Computational Geometry
Self-Assembly
Game Complexity
Computational Mathematics
Data Mining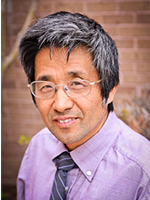 Dr. Bin Fu
Professor
bin.fu@utrgv.edu
Areas of Research
Algorithms in Networking
Algorithms in Bioinformatics
Computational Complexity Theory
Related Courses
---
CSCI 3333 Algorithms & Data Structures
Focuses on the analysis and design of algorithms (sorting, searching, dynamic programming) and data structures (priority queues, trees, hash tables, graphs). Also covers C++ implementation of algorithms and data structures discussed.
CSCI 4325 Automata, Formal Languages & Computability
The course presents formal computation models. Topics include finite state machine, pushdown state machine, Turing machine, halting problem, definition and properties of formal grammars and their languages as well as theory of computability and complexity.
CSCI 4341 Topics in Computer Science: Game Computation
This course provides an overview of the complexity of games and puzzles. The topics include hardness results and complexity classes with constraint logic reductions, combinatorial game theory, and standard game theory.
CSCI 4341 Topics in Computer Science: Molecular Computation
CSCI 6339 Theory of Computation