Articles and Events
Paper accepted to the European Symposium on Algorithms (ESA)
The Algorithmic Self-Assembly Research Group (A.S.A.R.G.) has a paper accepted at the European Symposium on Algorithms (ESA) 2021. The paper is titled Covert Computation in Staged Self-Assembly: Verification is PSPACE-complete. The authors are David Caballero, Timothy Gomez, Robert Schweller, and Tim Wylie.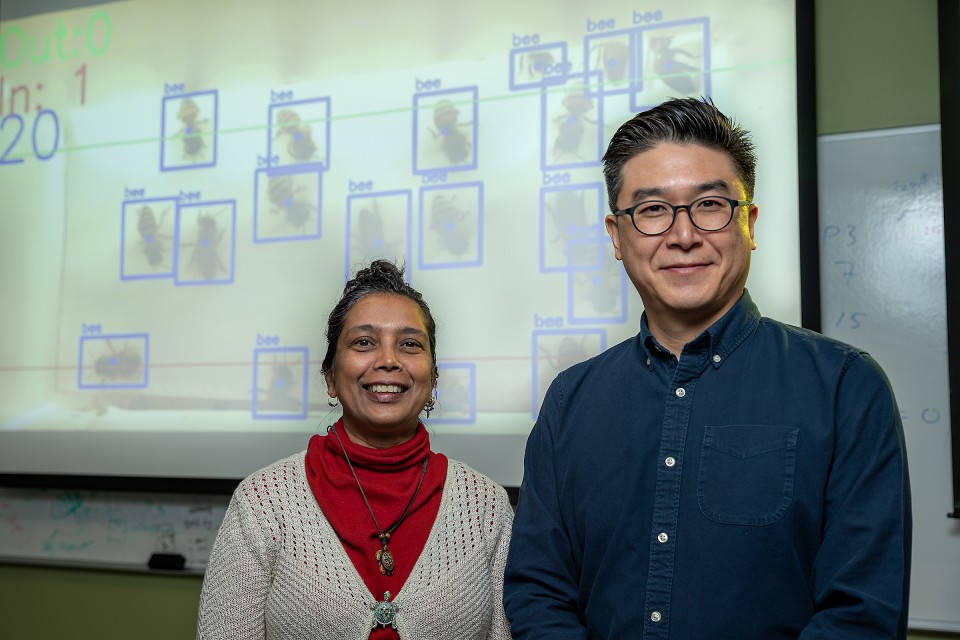 Research by UTRGV professors, Dr. Dongchul Kim, associate professor of computer science, and Dr. Joanne Rampersad-Ammons, professor in the School of Earth, Environmental and Marine Sciences, on monitoring the critical honeybee population in South Texas is funded by a federal research grant from the USDA. The project is titled - "Applying Computer Vision Technologies To Honey Bee Health and Surveillance: Building Capacity in Agricultural Engineering at a HSI".
Spring 2020 Game Showcase
Moving online did stop UTRGV Computer Science students from showing off their games, hosted on May 6 on their Discord!
The National Science Foundation has awarded UTRGV's Department of Computer Science a grant for a research project, "Unifying Self-Assembly through Tile Automata," which introduces and explores the Tile Automata abstract model of self-assembly to better understand how to design systems of particles, such as molecules of DNA, to reliably self-assemble into complex structures based on simple rules and local interactions. Associate Professor Dr. Robert Schweller (shown here) and Assistant Professor Dr. Tim Wylie worked on the grant proposal and are part of the Algorithmic Self-Assembly Research Group (A.S.A.R.G.) at UTRGV.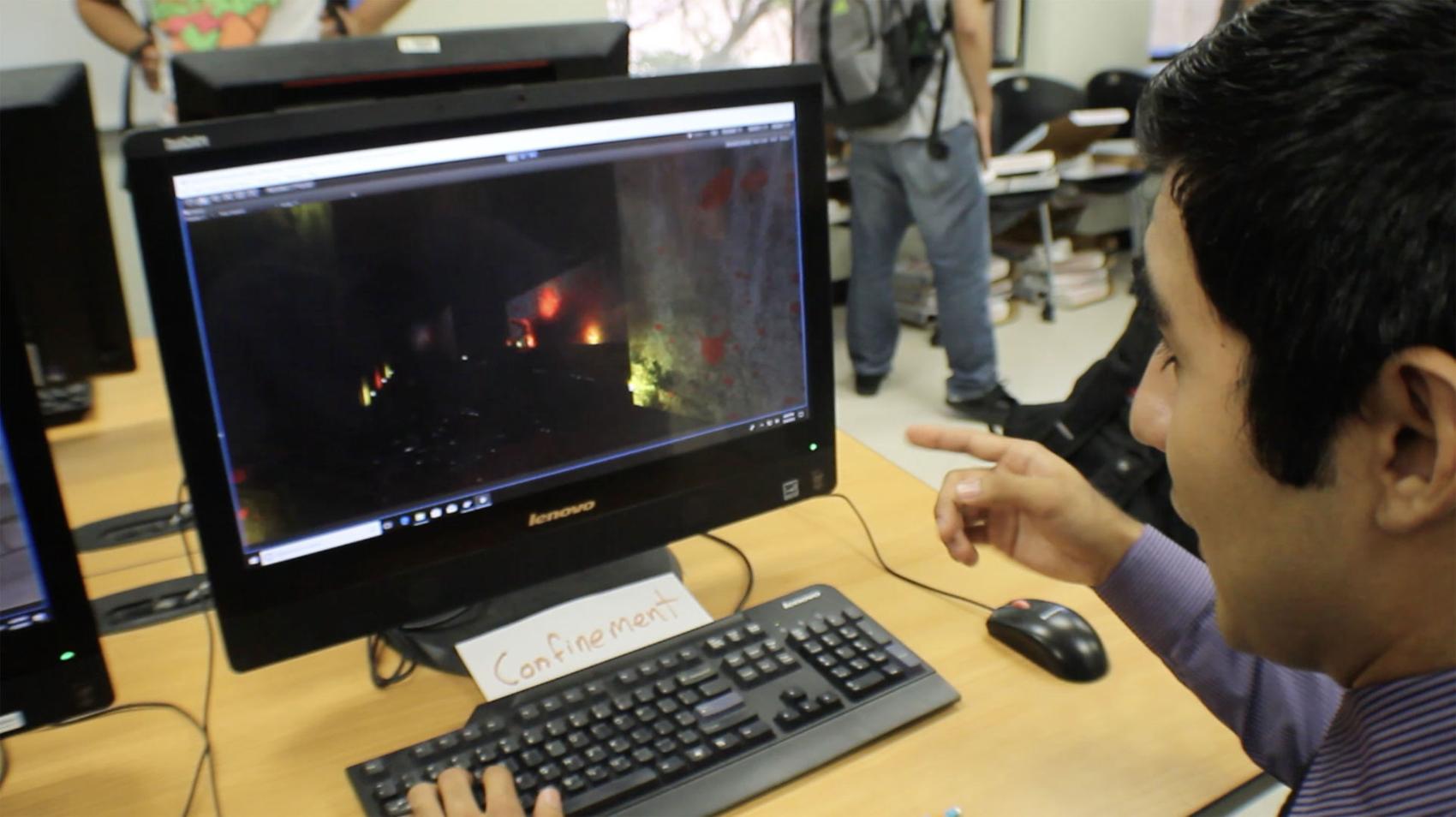 A University of Texas Rio Grande Valley computer lab bustled with sounds of clicking keyboards Tuesday as students played and ranked their favorite student-made video games.
Computer science senior Janette Garcia was selected as one of 15 students from across the United States to collaborate with Google on ways to promote broad interest in computer science among women students.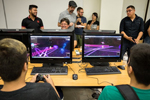 UTRGV students turned out to test and vote for the best of nine video game prototypes, during the UTRGV Game Showcase, held May 11 at the Edinburg Campus Computer Systems Lab. The prototypes were created by computer science and art students in a Game Design course offered at the university.