About Campus Auxiliary Services
We support the university's academic and administrative goals by providing essential auxiliary services through collaborative efforts and partnerships that provide financial support, enhance the academic experience, contribute to student success and benefit the broader university community.
Services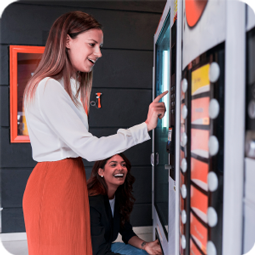 Vending Machines
Got time for a snack?
Vending Machines
Beverage and snack vending machines are available on all campuses to make satisfying your thirst or hunger convenient. Visit our page to learn where you can find a vending machine on your campus or for additional questions.