Contact Us
Office of the Provost
Edinburg Campus
1201 West University Dr.
ESSBL - Executive Tower 5.101
Edinburg, TX 78539
Email: provost@utrgv.edu
Phone: (956) 665-2111

Brownsville Campus
One West University Blvd.,
BLHSB - Life & Health Science 2.402
Brownsville, TX 78520



About Us
---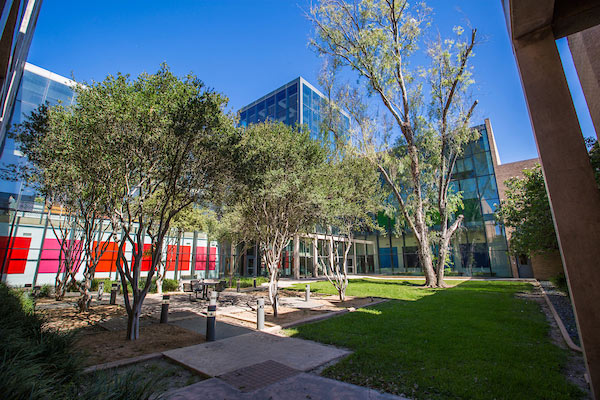 Welcome to The University of Texas Rio Grande Valley where we are developing a new university for the 21st century focused on ensuring student success, becoming an emerging research institution, and promoting excellence and innovation in everything we do.
I am honored to play a key leadership role in the institution's vision "to be one of the nation's leaders in higher education, its premier Hispanic-serving institution, and a highly engaged bilingual university, with exceptional educational, research, and creative opportunities that serve as catalysts for transformation in the Rio Grande Valley and beyond."
The Division of Academic Affairs will:
Work to ensure the university community is actively engaged in pursuing its institutional mission and goals.
Continue to work to achieve excellence in teaching, research/scholarship, creative expression, and service.
Strive to build sustainable partnerships while engaging in regular communication with the local community, state government, and industry.
Play a significant role in increasing the university's resources through externally funded research, state support, and philanthropy, including endowments and gifts.
Work collaboratively to increase UTRGV's presence, visibility, and impact at the local, regional, state, national, and international level.
Strive to create an emerging research institution with new academic programs, especially doctoral programs for UTRGV.
Another important component for UTRGV is our focus on becoming a bilingual, bicultural, and biliterate institution. Thus, we endeavor to hire faculty that will allow us to expand our academic programs and scholarship in these areas. Further, faculty diversity, especially gender diversity in all fields, but particularly in STEM (science, technology, engineering and math) fields, is imperative for our success as an institution of higher education, and is a critical component of our NSF ADVANCE grant.
With a focus on student success and the goal of building an emerging research institution, it is our goal to identify, recruit, and retain highly qualified, talented, and diverse faculty members committed to UTRGV's Transforming Our World Strategic Plan, including the pursuit of excellence in teaching, research/scholarship, health care, and service, including community engagement.
As we embark on this exciting journey, there will be many challenges ahead, but also great opportunities and possibilities as we move forward in creating a new, innovative, and transformative institution of higher education. Again, student success is the core priority for UTRGV. Our faculty and staff will play a key role in ensuring that every aspect of the students' educational experience is aligned with and focused on their success at UTRGV.
Join us on this exciting journey as we transform higher education in the Rio Grande Valley and beyond.