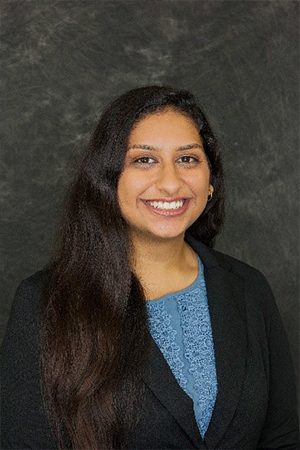 Sahar Panjwani

Class of 2022 Liaison

Favorite Strategies for Wellness: Personally, I like to approach everything I do with a positive attitude and take on new challenges with a smile on my face! I've found that if I am able to find the positive side in everything, I can make the most of every situation. Additionally, I've found that time management is essential to be able to keep a balance between academics and having a social life outside of school. I like to schedule everything, whether it be working out, studying, meetings, or simply hanging out with friends. By planning out when I'm going to do everything, I can accomplish what I need to do and still have free time to relax.

Career Goals: I'm interested in pediatrics and OBGYN, and in the future, I hope to be able to work with underserved populations and use community-driven solutions to address health disparities worldwide.

Strategies for Maintaining Wellness in Medical School: I have found that it is very important to take some time to yourself each week, no matter how much studying you may have to do. I usually like to use Friday nights to relax and do non-school related things. I also like being involved within the school and hanging out with my classmates, both of which provide great breaks from studying!

Hobbies: Outside of school, I like photography, reading, exploring coffee shops, watching Netflix, hanging out with friends and family, and traveling!