Admitted: What's Next?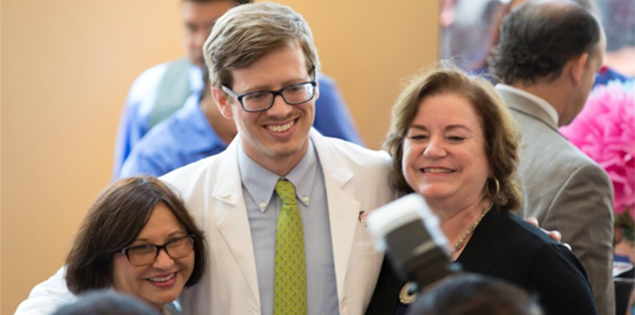 SOM Registrar Services
Medical Students' academic records are maintained in the Office of SOM Registrar Services. The Associate Registrar for the School of Medicine is responsible for assisting students with course registrations, grades and official transcripts.
Requirements for Matriculation:
Newly admitted students should plan ahead to complete and submit all required pre-matriculation requirements to the UTRGV School of Medicine in a timely manner. Failure to complete all requirements may result in a rescinding offer of admissions.
Criminal Background Check (Link will be provided at the appropriate time)
Drug Screening (Link will be provided at the appropriate time)
Final Transcripts from all institutions previously attended must be submitted electronically by the institution to SOMRegistrarServices@utrgv.edu or by U.S. mail to:
For official paper transcripts, have the institution mail to:

SOM Registrar Services
UTRGV School of Medicine
1201 West University Drive
EMEBL 1.117
Edinburg, TX 78539-2909

e-Transcripts send to:
SOMRegistrarServices@utrgv.edu