Program Overview
The Master's degree in Dietetics provides the required didactic coursework and supervised experiential learning to prepare students with the knowledge and skills to become an entry-level Registered Dietitian Nutritionist (RDN). 
The Dietetics coursework includes competencies, performance indicators, and practice illustrations that allow students to demonstrate critical thinking, interprofessional collaboration, communication, evidence-based research, ethics, leadership, and dietetics knowledge. Students will be placed in a variety of practicum settings to complete competencies which prepares graduates to take the RDN exam.
Possible Career Options
The MS in Dietetics program from UTRGV helps students land top jobs depending on a student's job location, industry, and experience.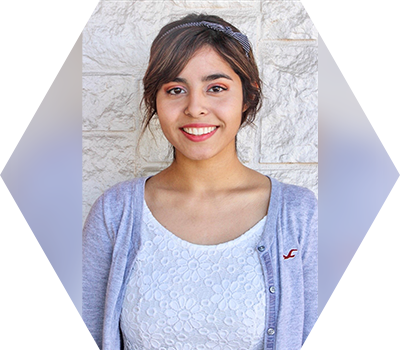 I choose to attend UTRGV because it offered me an incredible academic opportunity and financial support while still being close to home and my family. The UTRGV campus is designed so beautifully with strong Hispanic culture and supporting, motivating, and caring staff.