Program Overview
The Master's degree in Criminal Justice is designed for students who want to pursue further studies beyond the bachelor's degree and enhance their career opportunities in the field of criminal justice. The program prepares students with the research skills and conceptual and practical knowledge critical to meet the demands of leadership roles in criminal justice or in social services.
Accelerated Online Programs:
Possible Career Options
The Master of Science in Criminal Justice from UTRGV gives graduate the opportunity for career advancement opportunities in the criminal justice field. The MS in Criminal Justice program adds marketability and complements a professional's background by preparing students for careers in administrative and management positions at the federal, state, and local level. Some of the exciting roles you can explore include forensics, security, emergency management, and criminal investigation.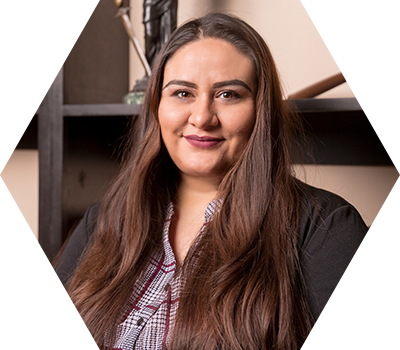 The faculty, staff and student body at UTRGV are beyond compare. In my personal experience, professors have gone above and beyond to make sure that their students, including myself, are valued and respected, and that we get the most of our college experience. UTRGV has provided me with the necessary tools to be more successful both in my career and in life.