Program Overview
The Master's degree in Communication Sciences and Disorders provides students with the advanced knowledge and skills to become effective speech-language pathologists. The program equips students with the skills to effectively assist in the prevention, assessment, and treatment of communication disorders to improve the lives of patients. Graduates are prepared for rewarding employment in a variety of professional settings such as schools, hospitals, research facilities, private practice and many more.
The program is accredited by the Council on Academic Accreditation in Audiology and Speech-Language Pathology (CAA).
Possible Career Options
Our UTRGV Master of Science in Communication Sciences and Disorders provides graduates with a rewarding career opportunity as a speech-language pathologist. Our MS in speech-language pathology exposes graduates to the knowledge and skills to conduct clinical research and high-quality patient care.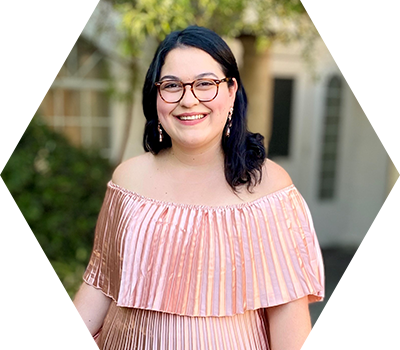 I am gracious that UTRGV has provided me with an abundance of extracurricular activities, with the most active student body, and extraordinary professors who have gone above and beyond. I have had the honor of being an officer and member of various organizations at UTRGV.