Monday, March 15, 2021
  Community, Alumni, Science & Technology
By Letty Fernandez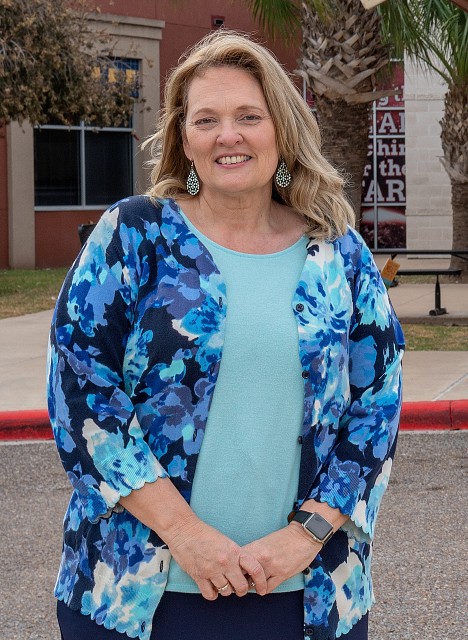 RIO GRANDE VALLEY, TEXAS – Before teacher Michelle Milligan retired in December, she wanted to make sure her seventh-grade students would be able to have a smooth transition.
Milligan had taught math for 12 years at Michael E. Fossum Middle School in McAllen. It was important to her that she retire knowing her class was in good hands, especially during the challenges and chaos of the COVID-19 pandemic.
She got her wish in UTRGV student-teacher Karina Quintana.
In fall 2020, Quintana spent the final semester before graduation doing her student teaching with Milligan. Looking back, she said, it was a semester "like no other."
"Everything was taught virtually. There have been ups, there have been downs. And I was fortunate enough to be placed with Mrs. Milligan. I learned so much," she said.
Quintana was in the UTeach program at UTRGV and is the third student teacher from the Teacher Prep program assigned to Milligan.
"Karina was eager to learn, had a lot of energy and drive, and is very good with technology," Milligan said.
But what impressed Milligan most about Quintana was how she interacted with students during breaks.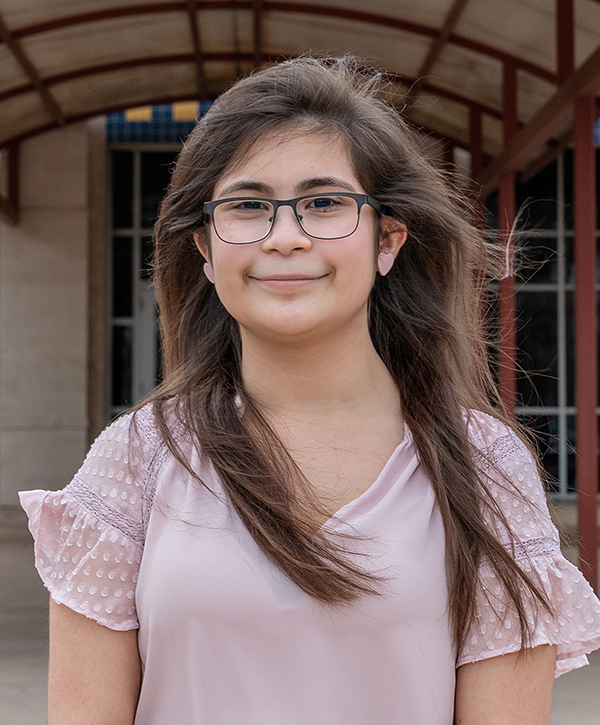 "She would make time to talk to the students. They would talk about games, the books they were reading. She made those personal connections," Milligan said. "I was always so impressed with that and how she handled herself, her professionalism with the students."
Milligan said Quintana took the initiative to learn as much as possible, especially the many technology platforms teachers had to know, and became the go-to expert for the seventh-grade math teachers at the campus. 
"My friends would say, 'Mrs. Milligan works you so much.' For the record, she did not. My friends were used to getting out when the bell rang, and I would stay 30, 45 minutes later," Quintana said. "Why? Because Mrs. Milligan would teach me how to post things, how to grade, how to create assignments, how to just do everything."
Then, in mid-November, she learned Milligan was retiring.
"Mrs. Milligan had been teaching for many, many years, and for her to tell me, 'You did a good job on this lesson,' or offer constructive criticism – it meant a lot because she has this knowledge and experience in teaching."
Quintana applied for and got Milligan's job, and in late November, they met in person for the first time at the middle school. 
"I am very grateful for everything she did for me, and knowing that I had her support," Quintana said.
Quintana's first day as a teacher was Jan. 6. She follows in the footsteps of her father, also a long-time math teacher.
"On my first day, I went solo with the students and I came in 100 percent prepared," she said. "It's been a very good fit.
"We still communicate on school things and non-school things," she said of Milligan. "I told her, 'You've got my number.' I am always here for her if she needs me."
Anna Gonzalez, UTRGV associate professor in Practice and Master Teacher in Mathematics, said mentor teachers like Milligan provide a fun and engaging learning environment, and help build a strong foundation for the student about to become a teacher. 
"The wonderful experiences Mrs. Milligan provided to our students is priceless," Gonzalez said. "She made such a lasting impact, and we will be forever thankful."
After a 23-year career in education, Milligan said she is enjoying retirement. Still, watching seeing her student teachers like Quintana excel in the classroom fills her with pride.
"As long as they are teaching, I kind of feel like a part of me is teaching, too," Milligan said. "They have learned, and you taught them so much, and it's a continuation. I am proud of all my student teachers. I am blessed."
ABOUT UTeach
UTRGV UTeach is a middle and high school mathematics and science teacher preparation and certification program that promotes inquiry-based learning and instruction. The program prepares highly skilled, inspiring educators with deep subject expertise through integrated and cohesive coursework with early and consistent community-based teaching experiences. For more information, visit www.utrgv.edu/uteach/
ABOUT UTRGV
The University of Texas Rio Grande Valley (UTRGV) was created by the Texas Legislature in 2013 as the first major public university of the 21st century in Texas. This transformative initiative provided the opportunity to expand educational opportunities in the Rio Grande Valley, including a new School of Medicine, and made it possible for residents of the region to benefit from the Permanent University Fund – a public endowment contributing support to the University of Texas System and other institutions.
UTRGV has campuses and off-campus research and teaching sites throughout the Rio Grande Valley including in Boca Chica Beach, Brownsville (formerly The University of Texas at Brownsville campus), Edinburg (formerly The University of Texas-Pan American campus), Harlingen, McAllen, Port Isabel, Rio Grande City, and South Padre Island. UTRGV, a comprehensive academic institution, enrolled its first class in the fall of 2015, and the School of Medicine welcomed its first class in the summer of 2016.