About Dr. Alfonso Mercado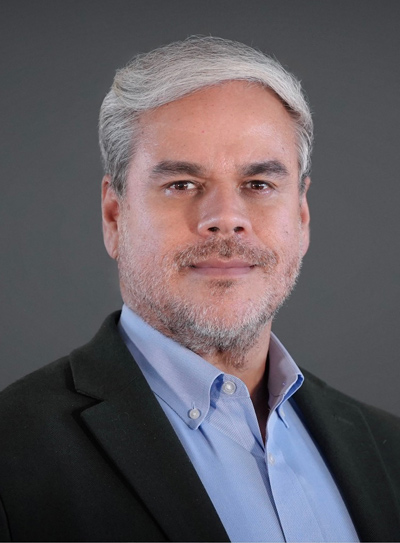 Dr. Alfonso Mercado, originally from Los Angeles, earned his Ph.D. in Clinical Psychology from the APA Accredited Fielding Graduate University in Santa Barbara, California. He also studied Clinical Psychology and Criminal Justice from California Lutheran University where he earned his Master's degree.

In 2012, Dr. Mercado joined the faculty at University of Texas-Rio Grande Valley. Currently, Dr. Mercado is a Licensed Clinical Psychologist and an Associate Professor in the Department of Psychological Science and School of Medicine's Psychiatry and Neurology Department at the University of Texas-Rio Grande Valley. He is Bi-lingual and proficient and fluent in both English and Spanish. He is also a National Register Health Service Psychologist and provides psychological services in an underserved community in the Texas-Mexico border.

Dr. Mercado has extensive experience in assisting clients in a variety of areas, such as depression, anxiety, relationship issues, grief, serious mental disorders, and life transitions. He specializes in Cognitive Behavioral Treatment of Anxiety and Depression, Dialectical Behavior Therapy, Multicultural and Forensic Psychology. He is the Director of the Multicultural Clinical Lab where they focus on treatment efficacy with culturally diverse groups, personality and substance abuse research with Latino populations, and examining trauma and resiliency with recent immigrants.
Dr. Mercado also serves his profession in several capacities. He is President of the Texas Psychological Association and also serves as the Diversity Division Chair, and is an active member of the American Psychological Association, and the National Latino Psychological Association. Dr. Mercado is a Diversity Delegate at the APA's Practice Leadership Conference in Washington D.C. and was recently elected to the American Psychological Association Committee on Rural Health.
Dr. Alfonso Mercado was also the recipient of the Faculty Excellence Award at the University of Texas Rio Grande Valley for Sustainability Education in 2017, was awarded the Knowledge Award for Excellence in Education and Research- American Association of Intellectual and Developmental Disabilities-Texas Chapter, and was the recipient of the Texas Psychological Association Outstanding Contribution to Education Award. In 2019, he was named Psychologist of the Year for his clinical, research, and advocacy work with recently immigrated families along the U.S.-Mexico border and in 2021 received APA's Early Career Psychologist Achievement Award.
Alfonso Mercado, PhD., Licensed Psychologist
Associate Professor
Department of Psychological Science
Email: alfonso.mercado@utrgv.edu