Degree Plans
Recommendation degree roadmap: In order the meet prerequisite requirements, students are recommend to take the course in an order as prescribed in the document. 
BS - Manufacturing Engineering
Course prerequisite flow chart: following chart shows the prerequisites for all courses. Students are required to meet with undergraduate advisors to determine the best course sequence.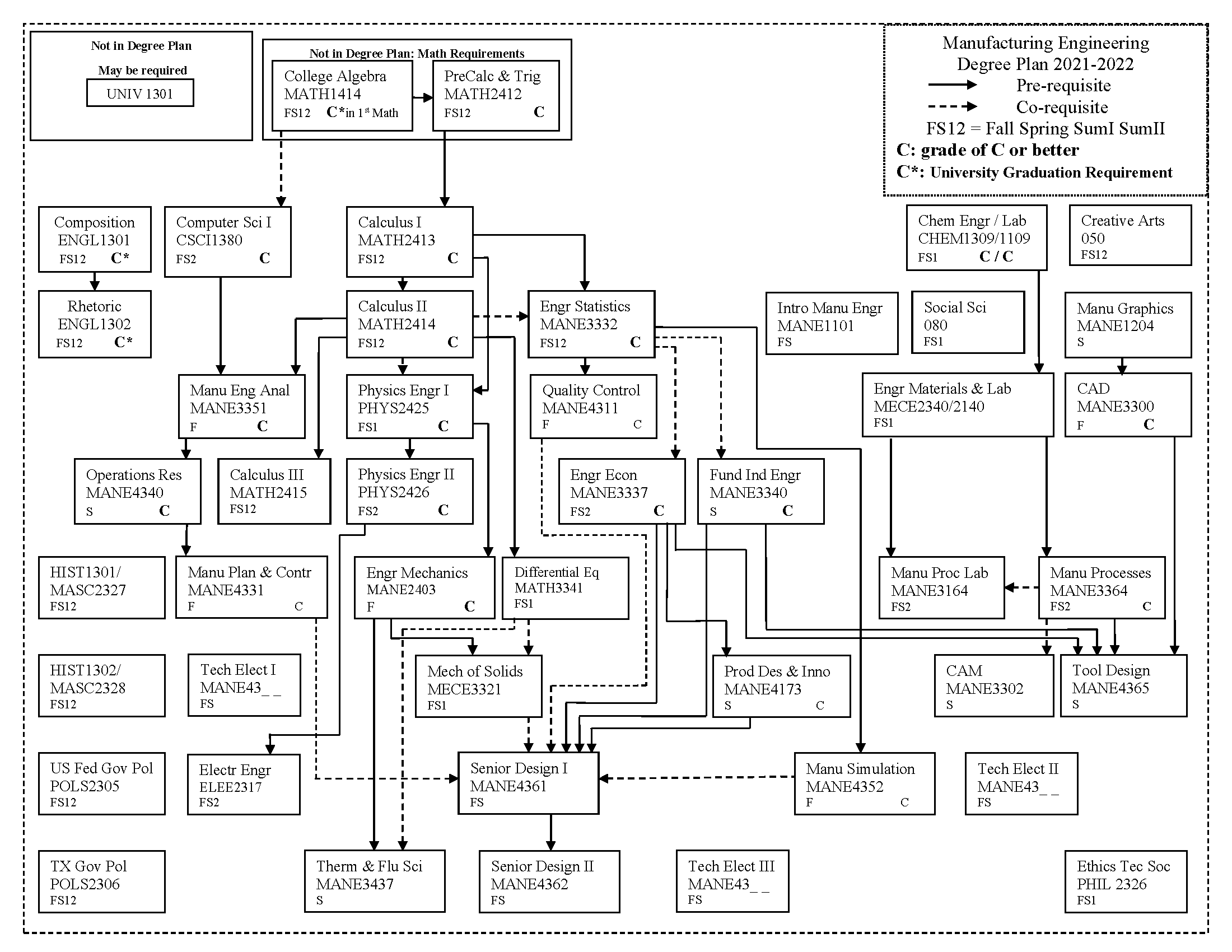 You can download the degree plan and the flow chart here: