Criminal Justice Student Association


The University of Texas Rio Grande Valley Criminal Justice Student Association (CJSA) is a dynamic and vibrant organization dedicated to fostering a strong sense of community, student engagement, and career planning within the field of criminal justice.

At CJSA, we firmly believe in the power of outreach and its potential to make a positive impact in the Rio Grande Valley community. Our members actively engage in various community outreach initiatives, collaborating with local law enforcement agencies, community organizations, and social service providers. Through volunteering, educational workshops, and awareness campaigns, we strive to create a safer and more inclusive environment for all.

Student engagement lies at the heart of our association. We organize a wide range of events, including guest lectures, panel discussions, and workshops, to facilitate meaningful interactions between students and professionals in the criminal justice field. These opportunities allow our members to gain valuable insights, network with industry experts, and expand their knowledge beyond the classroom. Additionally, we encourage active participation in group projects and encourage leadership development through committee involvement.

Career planning is a crucial aspect of CJSA. We understand the importance of preparing our members for successful futures in criminal justice. We host Involvement/career fairs, resume-building workshops, and mock interviews to equip students with the necessary skills and resources for their professional journeys. Our association also fosters mentorship opportunities, connecting students with seasoned professionals who offer guidance and advice based on their extensive experience in the field.

Join the University of Texas Rio Grande Valley Criminal Justice Student Association and become a part of a community that embraces community outreach, prioritizes student engagement, and supports career planning. Together, we can make a difference in the criminal justice field and beyond.
---
Criminal Justice
Club Meeting
WE INVITE YOU TO ATTEND AND
JOIN THE CRIMINAL JUSTICE CLUB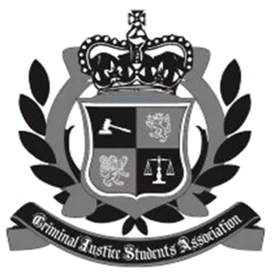 THURSDAYS @ 12:30 - 1:30
ELABN-111
ALL MAJORS ARE WELCOME!
---
Requirements
Any Major or Minor is welcomed
Chapter Fee: $5 every semester

Contact Information
You may also contact us on the following social media platforms:
Snapchat: cjsa.utrgv
Facebook: CJSA Edinburg
Photos :