Criminal Justice Student Association

Criminal Justice Student Association (CJSA) is devoted to the community as well as the students on campus. You learn what it takes to work for the Local, State, and Federal Agencies by bringing down agents of different departments. We go out and volunteer for the community whether it's through cleaning it up or by helping build homes for those in need. Furthermore, we go out and have fun bowling and enjoy cookouts to strengthen friendships among others in the same major.
---
Criminal Justice
Club Meeting
WE INVITE YOU TO ATTEND AND
JOIN THE CRIMINAL JUSTICE CLUB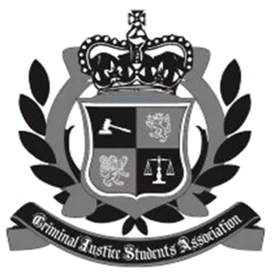 THURSDAYS @ 12:30 - 1:30
ELABN-111
ALL MAJORS ARE WELCOME!
---
Requirements
Any Major or Minor is welcomed
Chapter Fee: $5 every semester

Contact Information
You may also contact us on the following social media platforms:
Snapchat: cjsa.utrgv
Facebook: CJSA Edinburg