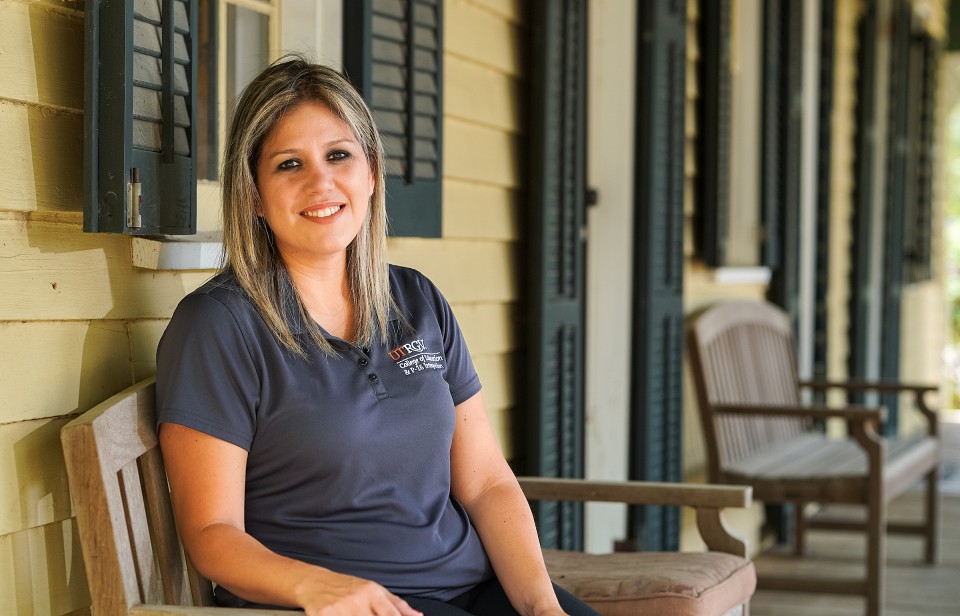 Meet Susy Perez, a UTRGV Unsung Hero
Text by Amanda A. Taylor-Uchoa

Susy Perez, program coordinator for the UTRGV Human Development and School Services (HDSS) department on the Brownsville Campus, has a passion for helping families with special needs children.
As a mother of three children with special needs, Perez realizes how important it is for families to feel supported by their community and schools, and is the parent coordinator of a grant that helps parents who have a child or children with autism.
From helping families build better bridges of communication within their child's school, to creating a supportive environment for families to have a sense of support, Perez is in constant contact with her families to ensure they can move forward with knowledge and compassion.
WHAT IS YOUR ROLE AT UTRGV?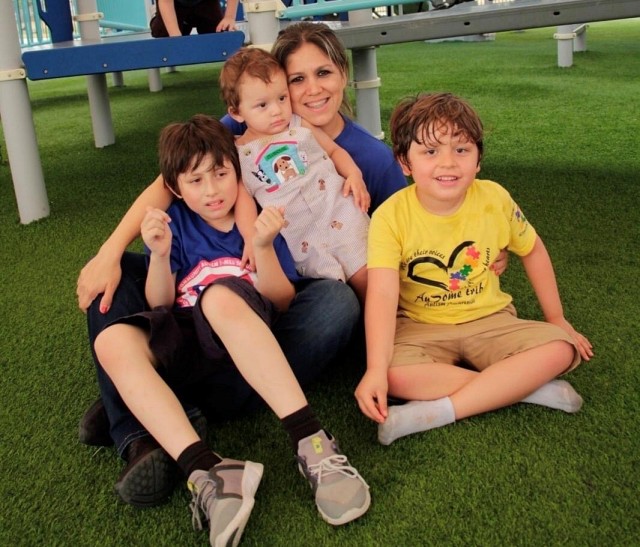 I am a parent coordinator for a grant called FiHoMove (Fit-in, Hang-Out, Move Forward), which offers free training to community members in the Valley, specifically parents who have a child or children with autism. My role as a parent coordinator is to offer support and guidance to our families in the program. I also coordinate the meetings, do live interpretation to English or Spanish, as needed, during presentations. I am in all our trainings, making sure that our families are getting all the information they need, and I am a support to our parent leaders in the program. I organize and sometimes lead presentations myself, not only as a professional in the field with my master's in special education, but also as a mother of three kids with special needs.
HOW LONG HAVE YOU WORKED HERE?
The grant, and I, have been here for four years, since 2018.
DESCRIBE YOUR AVERAGE DAY
I am constantly in contact with our families. Part of my job is to listen to what their needs are and see how our program can benefit them in any way. I am also in contact with community agencies like school districts, local parent support groups, local rehab clinics, training centers and pediatricians, so we can form a network of help for our local families.
I do a lot of Spanish interpretation, as this is a program that wants to reach to every family we can and help them get informed, so they can help their kids better and make informed decisions on their education. I have an amazing support system at work from our parent leaders and our principal investigator on the grant.
WHAT IS YOUR FAVORITE PART OF YOUR JOB?
There hasn't been anything more gratifying than knowing the huge impact we have had in our community. Our parents have reported feeling better-informed and confident when it comes not only to their child's education, but also their interactions in the community. They feel supported and connected to others going through the same thing. I see parents coming into the program feeling alone and defeated, and they leave being part of a family and not only advocating for their own children but for everyone in their community.
DO YOU HAVE A FAVORITE MEMORY, OR STORY, ABOUT YOUR TIME HERE?
The best part of my day is when I have parents calling, texting, or emailing me to report about how their relationship with their school has been improving. Building bridges as parents with our school districts by getting informed and educated on how to better help our kids is key. It is true when people say knowledge is power, and it gives the parents a voice that they didn't think they had. It creates a sense of partnership and collaboration to help the most important people in those meetings – our kids.
TELL US SOMETHING MOST PEOPLE DON'T KNOW ABOUT YOU
I am one of the co-founders of a local bilingual support group for parents of children with special needs called "Autismo en mi vida RGV," established in 2014. It has more than 1,000 local members. I am also a runner in my free time and have completed several 5K and 10K runs, and three half-marathons. And lastly, I am a published co-author to a book of stories of resilience and hope for special needs parents.
WHAT IS YOUR RELATIONSHIP WITH THE UTRGV COMMUNITY?
I am a UTRGV graduate. I got my bachelor's degree in Business Management in 2015, and when I got my oldest son's diagnosis, I pursued a master's in Special Education, so I could be better informed on how to help my own kids. Little did I know that this would become not only a career but a calling to help others through my experience and education, making a difference in my own community.