UTRGV Unsung Heroes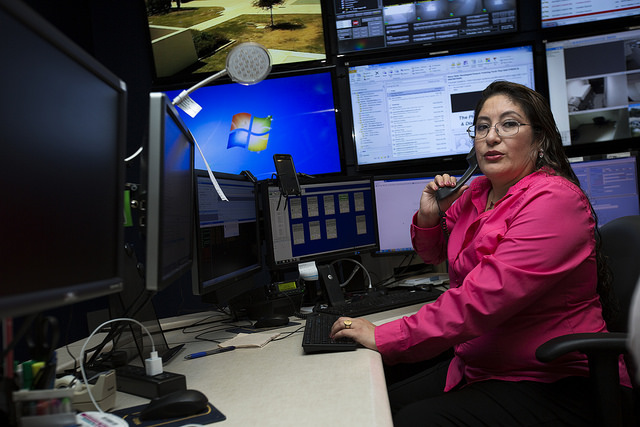 UTRGV police dispatcher Karina Reyna sat alone on the third floor of the biomedical building on the Brownsville Campus, answering phone calls even as her eyes constantly move from camera to camera. Surrounding her are more than 20 screens displaying live, high-quality video feeds of the UTRGV Brownsville Campus. Occasionally, the voices of campus police officers crackle into the air as they call in over the radio.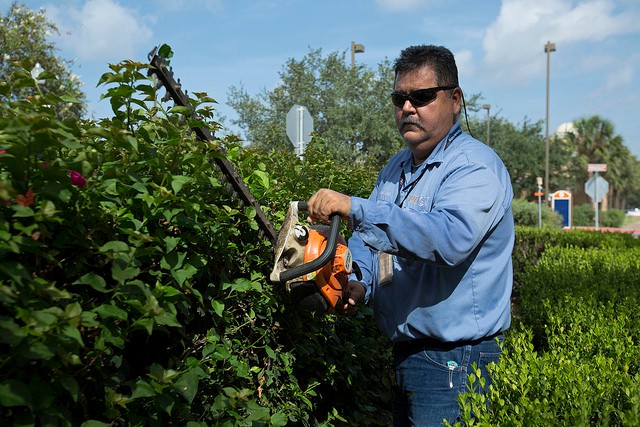 It's 11 a.m., and the infamous South Texas summer heat is in full effect. The temperature has climbed into the high 90s, and nearly everyone on the UTRGV Brownsville Campus has fled to the comfort of a cool, air-conditioned room. The only person still outside is a man drenched in perspiration, a seemingly undaunted groundskeeper, trimming the bushes with a saw aptly called a double-sided hedge trimmer.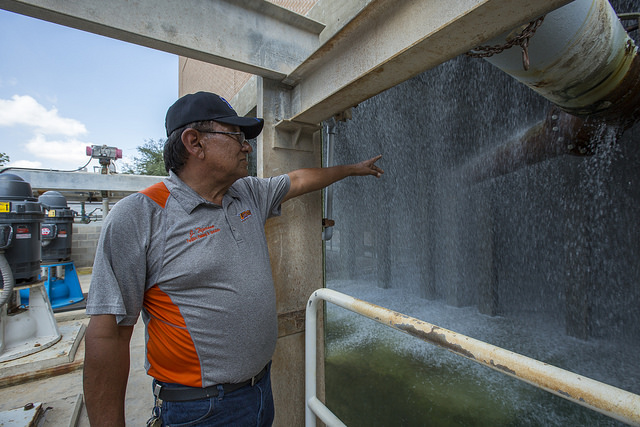 The coolant plant on the UTRGV Edinburg Campus is a system of massive pipes through which 50,000 gallons of water flow constantly. The man responsible for the team that controls the waterworks stood observing his domain for a moment, then he nodded. A hint of a smile appeared, revealing his sense of accomplishment. For a man who loves to work, this is the perfect challenge for José Tijerina.
Sixty-one miles. That's the distance between the UTRGV Edinburg Campus and the UTRGV Brownsville Campus. One hour. That's the approximate amount of time it takes the university shuttle to make that trip. Six times a day, stops at UTRGV's Harlingen locations lengthen the travel time.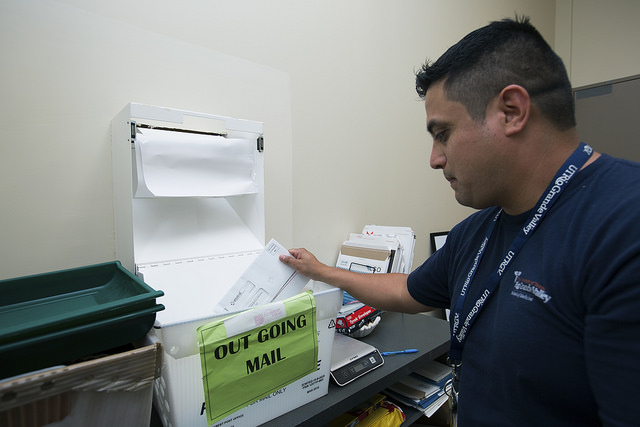 Boxes and envelopes line the walls of a small room located inside the UTRGV Clinical Education building in Harlingen. The packages vary in size – the biggest, about the size of a table, and the smallest, the size of a birthday card.