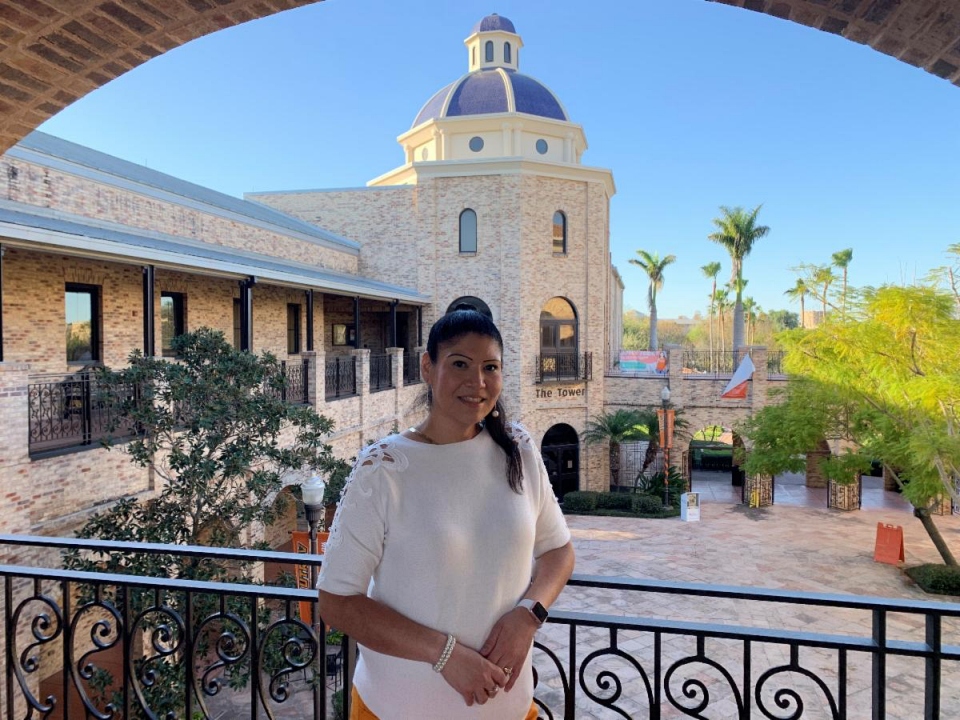 Meet Jeannette Garcia, a UTRGV Unsung Hero
Text by Amanda A. Taylor-Uchoa

Jeannette Garcia, financial analyst within the Office of the Executive Vice President for Research on the Brownsville Campus, analyzes financial accounting and performance data to make sure UTRGV stays in compliance with policies and regulations.
During her 19 years working with the institution, Garcia said, she has built strong relationships within the university community, and that her coworkers have become her second family. A little-known fact about Garcia: She is a fashion designer and loves to design her own clothing in her free time.
WHAT IS YOUR ROLE AT UTRGV?
My role is to provide financial analysis to the Office of EVP for Research and various departments in the division. I analyze financial accounting and performance data and summary reports, prepare and coordinate budgets and budget forecasts, review accounts to be in compliance with the university rules, policies and regulations, and assist departments with special reports or assignments.
HOW LONG HAVE YOU WORKED HERE?
Almost 19 years (UTRGV, five years and UT Brownsville, 14 years) combined.
WITH THE SOCIAL CHANGES DUE TO COVID-19, DESCRIBE YOUR AVERAGE DAY
Reconciling, processing budget revisions, running and analyzing reports, assisting other departments with special assignments or reports, and attending meetings through Microsoft Teams or Zoom.
WHAT IS YOUR BIGGEST CHALLENGE MAINTAINING YOUR ROLE UNDER COVID-19?
The biggest challenge is wearing a face mask all the time.
IN WHAT WAYS ARE YOU HELPING YOUR DEPARTMENT MITIGATE THE SPREAD OF THE VIRUS?

When working at the office, I disinfect the main entrance, my desk area and everything that I might have touched to maintain a safe office space.
DO YOU HAVE A FAVORITE MEMORY, OR STORY, ABOUT YOUR TIME HERE?
A great memory is when I was working at the UTB President's Office, and my boyfriend -- now husband -- picked me up from work and got on one knee and proposed. Long story short, we're happily married for 16 years and have three children.
TELL US SOMETHING MOST PEOPLE DON'T KNOW ABOUT YOU
I am a fashion designer, and when I have time, I design and make my own clothing.
WHAT IS YOUR RELATIONSHIP WITH THE UTRGV COMMUNITY?
I always strive to build good relationships with the UTRGV community. I enjoy the close camaraderie and feel UTRGV is my second family.
WHAT ARE SOME ENCOURAGING WORDS TO SHARE WITH YOUR PEERS ABOUT COVID-19?
Stay positive! Better days are on the way, and everything will be ok.