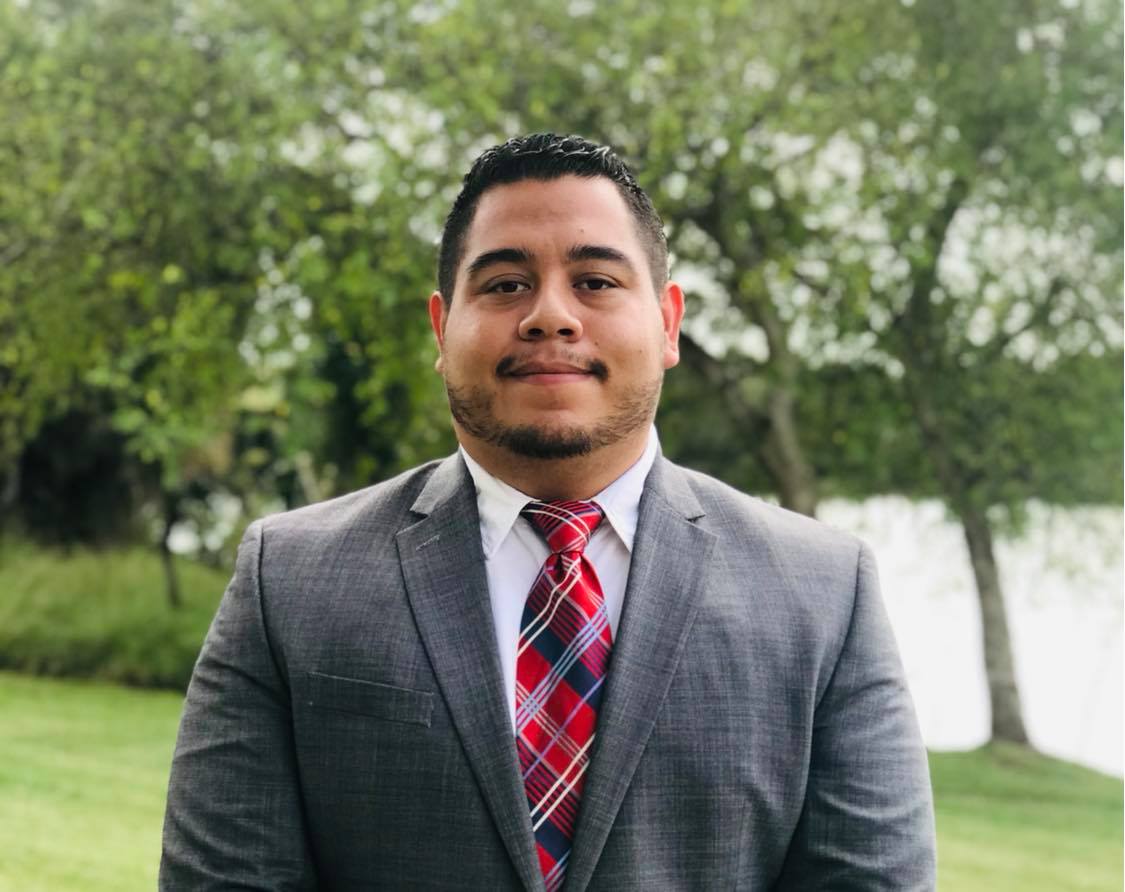 Meet Obed Vela, a UTRGV Unsung Hero
Text by Amanda A. Taylor
Obed Vela, an administrative analyst within the UTRGV Division of Research, Graduate Studies and New Program Development on the Brownsville campus, has spent the last 10 years working to help develop new program proposals and manage awards to help UTRGV continue its momentum in providing new, innovational programs for students. Despite his reserved and quiet demeanor, Vela loves to make his UTRGV family laugh and holds these bonds with his colleagues close to his heart. One of Vela's favorite memories is when he attended a divisional retreat where he was able to connect and network with all departments within his division. Communication remains an important skill for Vela to help the university move forward. 
WHAT IS YOUR ROLE AT UTRGV?
My role is to assist various departments under the Division of Research, Graduate Studies, and New Program Development with proposal and awards reporting and other special assignments. I also help with the recruitment of new staff and students to our division. 
HOW LONG HAVE YOU WORKED HERE?  
I have worked for UTB/UTRGV for almost 10 years.
WITH THE SOCIAL CHANGES DUE TO COVID-19, DESCRIBE YOUR AVERAGE DAY IN THESE TIMES? A regular day for me consists of creating reports and assisting other departments with special assignments. I also meet with several employees/co-workers during the day through Zoom or Microsoft Teams. 
WHAT IS YOUR BIGGEST CHALLENGE MAINTAINING YOUR ROLE UNDER COVID-19? The biggest challenge is not seeing my co-workers in person. I am a strong believer that the best communication is obtained when it's done face-to-face. COVID-19 has made us cherish all the times we were able to get up from our chairs and visit a co-worker's office.
IN WHAT WAYS ARE YOU HELPING YOUR DEPARTMENT MITIGATE THE SPREAD OF THE VIRUS? At the beginning of the pandemic, I assisted Deivi Salazar, our division IT support specialist, to set up all employees to work from home to avoid the spread of COVID-19 at the office and campus. It was a tough challenge because we had never gone through this situation before. Having so many people working from home was new to us.
DO YOU HAVE A FAVORITE MEMORY, OR STORY, ABOUT YOUR TIME HERE?
My favorite time was when we had our first divisional retreat. I had never attended one since I have been at the university. We had a great motivational speaker, and we were able to socialize with all the departments. Everyone in our division had a great time, especially since we were on the island. Who wouldn't enjoy that!
TELL US SOMETHING MOST PEOPLE DON'T KNOW ABOUT YOU?
Before getting to know me, people think I am a quiet person. That is very far from the truth! I love making people laugh and have a great time at the office. 
WHAT IS YOUR RELATIONSHIP WITH THE UTRGV COMMUNITY?
I am always trying to build good relationships with the people/departments that I work with. Everyone at UTRGV is very helpful and that makes it easy to build good relationships with other employees.
WHAT ARE SOME ENCOURAGING WORDS YOU COULD SHARE WITH YOUR PEERS ABOUT COVID-19? COVID-19 has taken away loved ones, things, time, and family memories from each of us. We have gone through a lot with this pandemic, but this community is very strong and resilient. Continue with your life with great joy and be happy because that's what your loved ones would have wanted for you. Live your life in a way that honors the ones that are gone.