Who We Are Now
Welcome to the UTRGV Psychology Clinic!  The Psychology training clinic offers both in-house clinical practicum training and investigative clinical research experiences for our PhD Clinical Psychology graduate students. Our training clinic emphasizes working with disadvantaged and culturally diverse individuals and families from our community.  The faculty conducts clinical research to contribute to the behavioral science research literature on Hispanic populations in the areas of intimate partner violence, childhood trauma, stress and well being, neurodevelopmental disorders (autism), neuropsychology of neurological disorders, and psychological treatment with immigrants.  Multicultural diversity and bilingualism are a major emphasis across both the clinical work and research.  In addition, the Psychology clinic provides evidence based clinical services including psychotherapy, family therapy, and comprehensive evaluations for a broad range of mental conditions at a very low cost.  Our staff, faculty, and students are bilingual Spanish speaking and work with local community agency to serve those most in need of accessing mental health services.  It is our goal to serve our community and prepare the next generation of bilingual psychologists and behavioral scientists.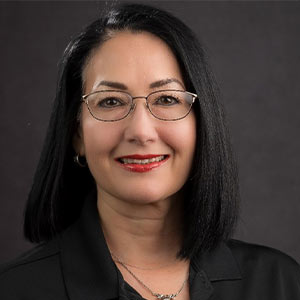 Sincerely,
Cynthia Cavazos Gonzalez, PhD
Clinic Director
Emergency Information
Crisis Help Information for Clients and Students
The UTRGV Psychology Clinic provides services to individuals only during standard operating hours.  The clinic operates during the academic calendar and is closed during holidays and academic breaks.  The clinic does not provide crisis intervention services when the clinic is closed. 
In situations of a mental health crisis, clients are to seek crisis emergency services from our local mental health crisis intervention programs.   If you are in a crisis, please refer to the information below.
Main number for any type of emergency: 911
Health Provider
Address
Phone (956)
Behavioral Hospital at Renaissance
5510 Raphael Drive
Edinburg, Texas 78539
362-4357 | 362-HELP
South Texas Behavioral Health Center
2102 W. Trenton
Edinburg, Texas
388-1300
South Texas Behavioral Health Center
2102 W. Trenton
Edinburg, Texas
388-1300
Tropical Texas Center for Mental Health and Mental Retardation
1901 S. 24th Ave.
Edinburg, TX
289-7000
Alternative Phone: 1-800-764-7661
Edinburg Regional Medical Center
1102 W. Trenton Rd.
Edinburg, TX 78539
388-6000
Mujeres Unidas/Women Together
511 N. Cynthia St.
McAllen, TX
884-2900
Poison Control (emergency)
1-800-764-7661
National Suicide Prevention Lifeline
1-800-273-8255
IMPORTANT: If you are in a crisis situation, please state clearly to the on-call mental health worker at the facility which you are contacting that you are in crisis and need emergency care. If a critical need is not conveyed, the mental health worker may not be able to properly assess your status.
You may go to your nearest or preferred hospital emergency room, where you will be evaluated and given the appropriate care. You may also contact your family physician, psychiatrist, psychologist, or other mental health professional.