Program Overview
The Doctoral degree in Rehabilitation Counseling is designed primarily to prepare students to become rehabilitation educators, researchers, and administrators, and provides the academic preparation to pursue certification as rehabilitation counselors. The program focuses on advanced training in counseling specializing in working with people with disabilities.

The program is accredited by the Council for Accreditation of Counseling and Related Education Programs (CACREP).
Possible Career Options
The 
Ph.D. in Rehabilitation Counseling 
is designed to provide students with a didactic learning experience combining theory and applied practice in advanced rehabilitation counseling. Students will acquire skills in conducting research and publication, teaching in-class and online, grant writing and grant management, and select from a variety of specialized advanced electives in rehabilitation counseling.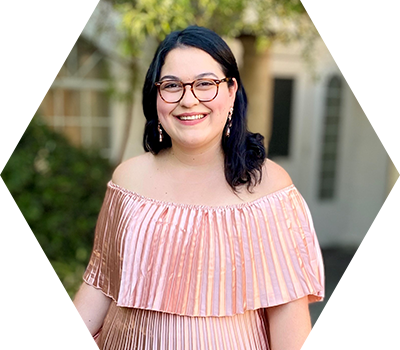 As a first-generation college student, UTRGV provided me with the support I need. UTRGV has helped move Pa'lante; it has shown me a promise that no matter who I am or where we are from, together, we can go forward.