Program Overview
The Doctoral degree in Mathematics and Statistics with Interdisciplinary Applications allows students to study cutting-edge scientific problems within the quantitative disciplines offered in the program.
The flexibility of this research-driven program provides a strong mathematics and statistics background to support intense quantitative work in diverse disciplines such as health care, engineering, biomedicine, and other science-focused disciplines.
Possible Career Options
With a Doctor of Philosophy in Mathematics and Statistics with Interdisciplinary Applications from UTRGV, you will be able to analyze data and apply mathematical and statistical techniques to help solve problems. This will open doors for employment in the federal government, private science research labs, engineering research companies, and academia.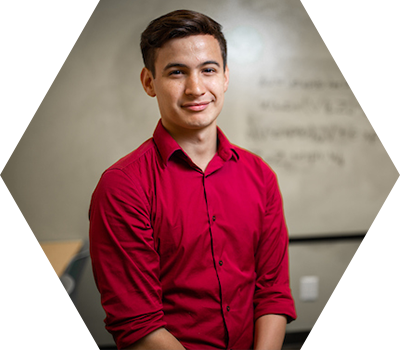 The healthy environment of UTRGV is what I like the most. Here both the faculty and students not only seek to improve each day but also enthusiastically support those who seek to improve and learn. I think this friendly and supportive environment has contributed to a lot of who I am today.