Program Overview
The  PhD in Business Administration is designed to prepare students of diverse backgrounds to become productive teachers and researchers at the university level through rigorous academic training in business administration. Students are immersed in an intellectual climate that embraces scholarship, diversity, and global awareness. The program trains students to benefit the business community through the creation and dissemination of knowledge. Students choose from several program concentrations.
The Robert C. Vackar College of Business and Entrepreneurship is accredited by AACSB International (AACSB).
Concentrations:
Possible Career Options
Graduates of the Ph.D
.
 

in Business Administration from UTRGV will be exposed to increase knowledge in areas of consumer behavior
, and
 

research. Depending on the students'

 
research goals, and area of expertise,

 
students will have a wide range of career choices ranging from education, business, government, and non-profit.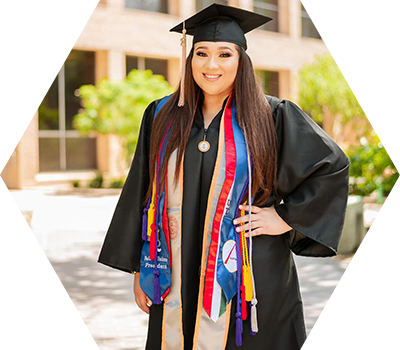 UTRGV has many student organizations, which have allowed me to network and obtain job opportunities. Lastly, UTRGV has outstanding and caring professors who guide you, and support you not only as your instructors but also as your mentors.