Program Overview
The Master's degree in Mechanical Engineering offers several concentrations. Coursework is offered in areas including mechanics and design, materials, and thermal/fluid sciences.
Students will have a variety of research opportunities in a diversity of fields. This includes combustion, nanotechnology, MEMS and NEMS, smart structures, biomechanics, robotics, mechatronics, acoustics and vibrations, materials science, solid mechanics, experimental heat transfer and fluid mechanics, thermal and dynamic analysis of railroad bearings, and bearing condition monitoring. The program lays the foundation for students to develop a variety of skills to work in different types of industries.
Concentrations: 
Possible Career Options
Graduate students will have the opportunity to develop skills to pursue leadership positions in the field. In these leadership positions students will need to learn about analyzing and solving problems in relation to engineering projects. Companies rely on these individuals to understand quality standards and how those standards will be achieved.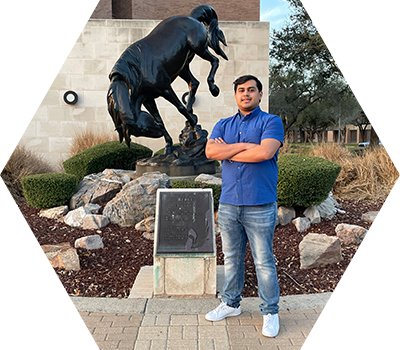 I chose UTRGV because it gave me an opportunity to stay close to home and it allowed me to pursue a degree at an affordable price. If it weren't for UTRGV I probably wouldn't be in the position I am in today.