Program Overview
The Master's degree in Electrical Engineering provides students with outstanding opportunities for professional development, technical specialization, and advanced research. This program has a wide variety of coursework that students will explore including IC design, RF & microwaves, power systems, semiconductor devices, biomedical devices, and cybersecurity.
Possible Career Options
Graduating with a master's in electrical engineering prepares students for a specialized or supervisory position in a variety of areas. A graduate in this field will give students the opportunity to perform research, develop technological advances, and design electrical components.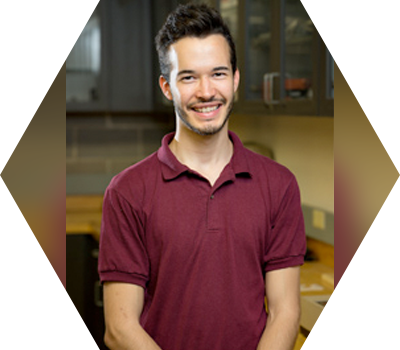 I love the groups on campus! I'm heavily involved with the Society of Hispanic Professional Engineers (SHPE) and have found a lot of friends and opportunities through this organization.