Program Overview
The Master's degree in Mathematics provides graduate-level education for students who intend to teach at various levels, find employment within the industrial sector, or continue their education beyond the master's level. The program offers four concentrations.
Concentrations:
Possible Career Options
Mathematicians with a strong background in pure mathematics are attractive to employers in many professional branches of society, particularly intelligence technology, finance, security, engineering and physics. Industrial mathematics is a growing branch of mathematics that requires trained personnel for key positions in modern industries. A specialization in mathematics teaching offers an opportunity to become an effective mathematics instructor with technology skills especially for online or distance education.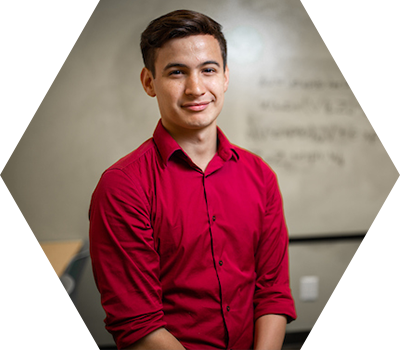 The healthy environment of UTRGV is what I like the most. Here both the faculty and students not only seek to improve each day but also enthusiastically support those who seek to improve and learn. I think this friendly and supportive environment has contributed to a lot of who I am today.