Program Overview
The Master's degree in Exercise Science provides students with the in-depth knowledge and research capabilities to become exercise science practitioners. The program equips graduates with advanced skills in the prevention and treatment of diseases such as diabetes, obesity, hypertension, and many more. The Exercise Science program provides graduate scholars with the competence and mastery in exercise science services to apply theoretical and practical applications of exercise science for providing high-quality care to all communities. 
Possible Career Options
Our Master of Science in Exercise Science provides graduate scholars with rewarding opportunities across a variety of exercise science professions. Our MS in Exercise Science program equips graduates with advanced knowledge and skills through the combination of health and exercise within diverse communities.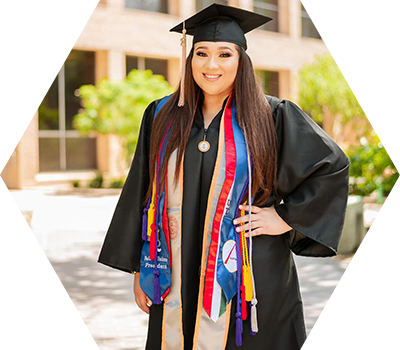 UTRGV has many student organizations, which have allowed me to network and obtain job opportunities. Lastly, UTRGV has outstanding and caring professors who guide you and support you not only as your instructors but also as your mentors.