Program Overview
The Master's degree in Clinical Rehabilitation Counseling provides students with advanced skills and knowledge in a variety of rehabilitative counseling services. The program prepares graduate students with the skills to assist and empower individuals affected by disabilities and help them live a productive life.

The Clinical Rehabilitation Counseling program equips graduate students with in-depth knowledge in rehabilitation counseling services to effectively manage individual and group counseling, case management, rehabilitation research, and more.

The program is accredited by the Council for Accreditation of Counseling and Related Education Programs (CACREP).
Possible Career Options
The Master of Science in Clinical Rehabilitation Counseling program provides graduates with rewarding opportunities across rehabilitative service fields. The program provides graduate students with advanced knowledge and competency to become an expert in physical, psychological, and social disabilities.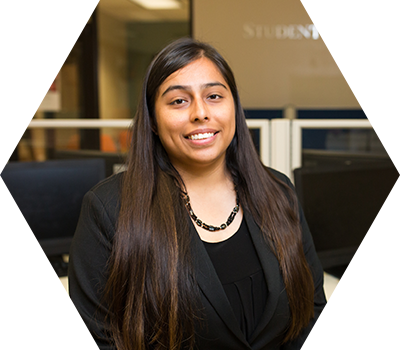 Once I obtained my bachelor's degree, I decided to enter into a master's program because I enjoyed my experience as an undergrad and felt that UTRGV was able to provide me with a high quality and affordable education.