Program Overview
The Master of Science in Biomedical Engineering (MSBME) program offers advanced training in biomedicine and engineering, covering sub-disciplines such as cell and tissue engineering, biomechanics, robotics, bioinstrumentation, and more. Faculty from various departments collaborate to provide an interdisciplinary approach to learning. The curriculum includes a common core and three specialized focus course lists in Biomechanics, Biomaterials, and Biomedical manufacturing and instrumentation. Students gain foundational knowledge in molecular and systems-level biology, as well as computational modeling of physiological systems, and specialize in specific areas of biomedical engineering.
Possible Career Options
Graduates of the Master of Science in Biomedical Engineering program can pursue a variety of careers in the biotechnology industry, pharmaceutical, hospitals, medical device companies, medical research facilities, and government regulatory agencies.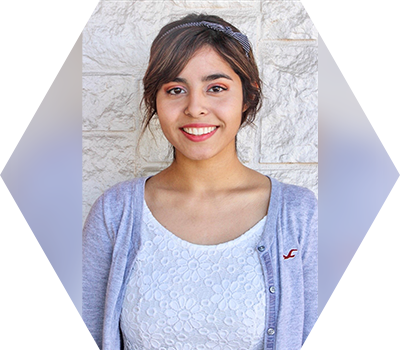 I choose to attend UTRGV because it offered me an incredible academic opportunity and financial support while still being close to home and my family. The UTRGV campus is designed so beautifully with strong Hispanic culture and supporting, motivating, and caring staff.