Program Overview
The Master's degree in Biology emphasizes hands-on problem-solving and scientific discovery. Students gain an understanding of how organisms maintain homeostasis, reproduce, evolve, and how they interact with each other and their environment, within the following areas: genetics, evolution, ecology, cellular, and molecular biology, developmental biology, organismal biology, and physiology.
Program graduates are prepared to be competent, confident, and competitive for a variety of careers in the biological sciences.
Possible Career Options
Graduates of the Master of Science in Biology program at UTRGV pursue successful careers in science-related industries, education, policy administration, and public health, and matriculate to PhD programs.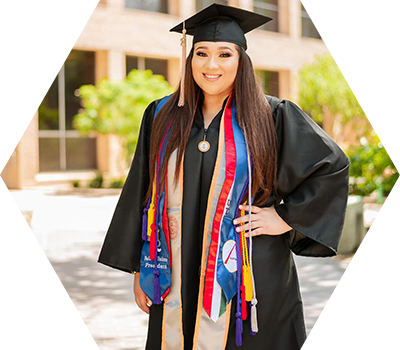 UTRGV has many student organizations, which have allowed me to network and obtain job opportunities. Lastly, UTRGV has outstanding and caring professors who guide you and support you not only as your instructors but also as your mentors.