Program Overview
The Master's degree in Biochemistry and Molecular Biology provides an advanced multidisciplinary program of study for students in biochemistry, cell biology, molecular biology, bio-medical research, biotechnology, pharmaceutical, and health care fields. This program provides students with the skills, knowledge, and leadership ability necessary for these careers as well as in education, administration, and healthcare-related areas.
This degree program draws upon expertise and resources from various subjects such as biology, chemistry, physics, mathematics and statistical sciences, environmental and marine sciences, and health professions.
Possible Career Options
With a Master of Science in Biochemistry and Molecular Biology from UTRGV, you can become a biochemist or biophysicist. Biochemists/Biophysicists study the chemical and physical principles of living things and of biological processes. Biochemists/Biophysicists typically work in laboratories and offices to conduct experiments and analyze the results.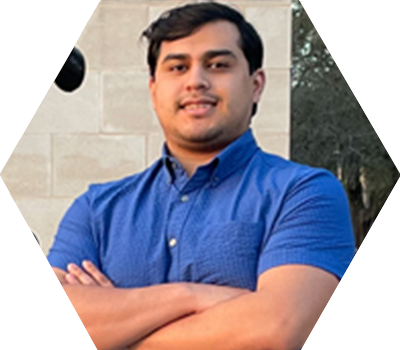 I like that UTRGV gives the people of the RGV the opportunity to continue their education and receive degrees. The faculty is awesome, and I've had the opportunity to be taught by some very bright professors from many departments.