Program Overview
The Master's degree in Art is designed for those who desire to pursue advanced studies in art. The program provides art students with the opportunity for concentrated study in their major area; the concentrations allow them to expand their expressive capabilities for personal, professional, and academic reasons. Students will have the opportunity to explore 2-Dimensional, 3-Dimensional, and design structure. Students specialize in drawing, ceramics, painting, printmaking, sculpture, jewelry, photography, design, installation, performance, or mixed media. Advanced study prepares graduates for careers as practicing artists/teachers at the college or university level, or as professionals in other art-related enterprises. The program offers several concentrations.
Concentrations 
Possible Career Options
An MFA in
Art opens the doors to a variety of professional opportunities such
as a
career as a
n
exhibiting
artist, working in
museums, commercial
art industry
, or being an educator.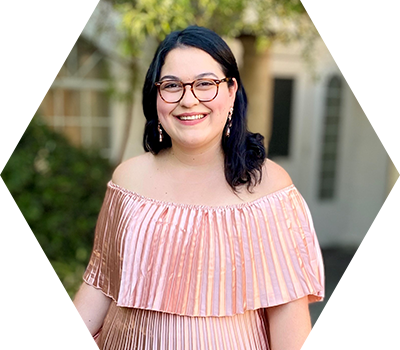 As a first-generation college student, UTRGV provided me with the support I need. UTRGV has helped move Pa'lante; it has shown me a promise that no matter who I am or where we are from, together, we can go forward.