Program Overview
The Master's degree in Bilingual Education is an innovative and unique program with several concentrations. The program is designed to develop master teachers and advocates with a thorough understanding of effective enrichment of bilingual education and practices that not only meet the educational needs of Spanish speakers but also provide bilingual/biliterate/bicultural enrichment opportunities for all children.
The degree program prepares "dual experts" in various areas to promote and support the enrichment of bilingual education. Students completing the degree will be able to provide expert instruction, advise administrators, participate in program development, and lead professional development for schools and districts. Students will have the potential to become agents of change by advocating for bilingual learners and equitably implementing education policy for bilinguals and their communities. This program is 100% online.
Specializations:
Possible Career Options
With a Master of Education in Bilingual
Education
from UTRGV,
you will have the ability to instruct students in a wide variety of academic and technical subjects beyond the high school level.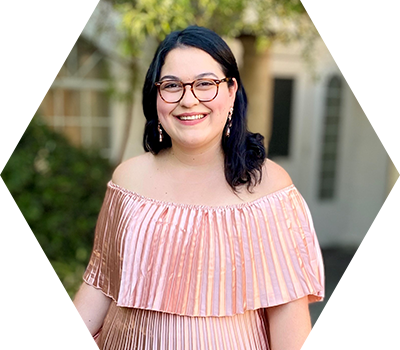 As a first-generation college student, UTRGV provided me with the support I need. UTRGV has helped move Pa'lante; it has shown me a promise that no matter who I am or where we are from, together, we can go forward.