PROGRAM OVERVIEW
The Master's degree in Spanish enhances skills in the areas of Spanish linguistics, Latin America and Peninsular Literature, Creative Writing, and Latina/o Literature and Language. The program fosters critical and creative thinking skills through the study of literature, linguistics, translation, creative writing, and culture. The program promotes these skills by introducing students to philosophical issues examined in literature and art; writing and analytical skills; and the rich cultural complexities of languages, peoples, and nations across the globe. This program offers several concentrations.
Concentrations
: 
Possible Career Options
Spanish majors excel in many career paths due to their ability to write and speak well in a foreign language. Professionals who can speak and write in Spanish are in high demand within the government, business, health, diplomacy, and translation sectors.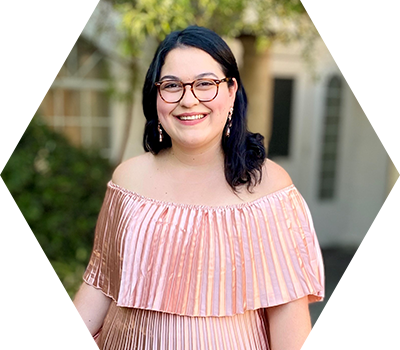 As a first-generation college student, UTRGV provided me with the support I needed. UTRGV has helped move Pa'lante; it has shown me a promise that no matter who I am or where we're I am from, together, we can go forward.