PROGRAM OVERVIEW
The Master's degree in English cultivates scholarly and creative achievement through student literacy – specifically the abilities to read, write, and think critically, as well as an appreciation for the English language.

Graduates enter professions such as teaching, writing, editing, media production, law, public service, advocacy, or pursue graduate or professional studies. The program offers several concentrations.
Concentrations:  
Possible Career Options
English majors graduate with a variety of in-demand skills including the ability to write and communicate effectively. Career opportunities can be vast, depending on the students' career goals. Students can start careers in education, business, copywriting, editing, and communications.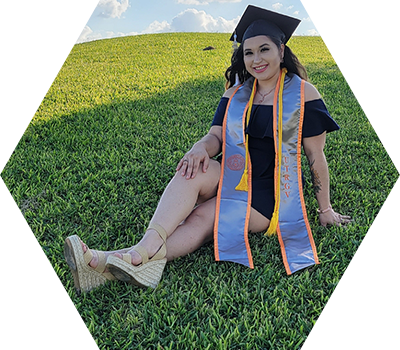 I chose UTRGV because of the variation of people and opportunities academically. At UTRGV, I was able to achieve my dream of being able to graduate debt-free!