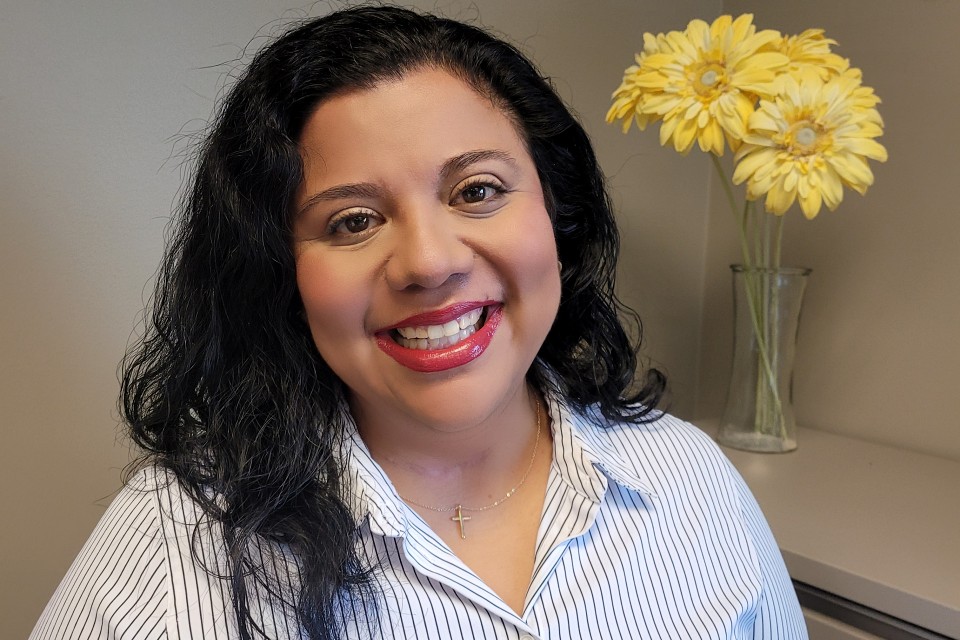 Meet Daniela Venegas, a UTRGV Unsung Hero
Text by Amanda A. Taylor-Uchoa

Daniela Venegas, youth program support manager in the UTRGV Department of College Access and K-12 Partnerships, oversees the rules and regulations for each youth program at the university. She helps ensure the safety of children enjoying activities on campus by helping program directors reduce risks and remain in compliance of the university's HOP (Handbook of Operating Procedures) policy.
She holds a crucial role on campus, and says UTRGV is like her second home. She has met some of her best friends on the job.
"UTRGV has blessed me with great friends, and great mentors who have helped me become the professional that I am today," she says.
WHAT IS YOUR ROLE AT UTRGV?
My current role is as youth program support manager. I oversee the rules and regulations for youth programs at UTRGV. Also, I provide support when planning youth programs to ensure the safety of youth while on campus. I help youth program directors reduce risks on the activities they are planning, and help them make sure they stay in compliance of our HOP policy.

HOW LONG HAVE YOU WORKED HERE?
I have been with UTPA/UTRGV since 2009, and have been in my current position for five years.
DESCRIBE YOUR AVERAGE DAY
Every day is different, especially in the summer. Some of my day-to-day duties are checking compliance on the different procedures and answering emails and calls. Also, I keep up with the national trends on child abuse and make sure all programs are complying for the summer, process registrations, post them on the website, sometimes meet with program directors to iron out details, etc. I also help with other day-to-day duties from our office.
WHAT IS YOUR FAVORITE PART OF YOUR JOB?
My favorite part is getting to talk to other colleagues and being able to hear their ideas, then helping them bring them to life. Any higher education activity is about helping others, especially students, and making an impact on their lives. I love helping them achieve their career goals.
DO YOU HAVE A FAVORITE MEMORY, OR STORY, ABOUT YOUR TIME HERE?
I have a lot – like events we executed when I was the advisor for the programming board, from Carnival of the Great Pumpkin, where we surpassed previous attendance, to tailgates that meant long days and nights, but seeing that all students and staff were enjoying themselves. My all-time favorite memory was when we got stranded on our way to California with a bus full of students, but with the help of colleagues that were there and the procurement office, we were able to troubleshoot all the things that were going wrong and get there safely. In my current position, some of my favorite memories are when we did laughing yoga on one of our professional development days, and when we helped serve 400 pieces of pan dulce for an event at a local bakery. 
TELL US SOMETHING MOST PEOPLE DON'T KNOW ABOUT YOU:
I am allergic to marshmallows.
WHAT IS YOUR RELATIONSHIP WITH THE UTRGV COMMUNITY?
UTRGV is my second home. I have met some of my best friends here. I have seen and helped so many students thrive and become great leaders and professionals. UTRGV has blessed me with great friends and great mentors who have helped me. It has taught me the value of going the extra mile for others and making sure that we have a servant leader heart.