'A new and innovative way to care for our patients'

  Wednesday, May 10, 2023
  Community
By Saira Cabrera
RIO GRANDE VALLEY, TEXAS – MAY 10, 2023 – Motherhood can be challenging, especially for new mothers. To address this, UT Health RGV has created a new care group model clinic in the Rio Grande Valley – the UTRGV Centering Parenting Clinic – offering professional and medical support to new mothers and their babies.
Studies show parenthood can be especially difficult for first-time mothers, most often characterized by low confidence, symptoms of depression and high stress.
Another survey found it takes almost 14 weeks for new mothers to feel confident about motherhood. And that finding is slightly shy of the four months and 23 days suggested in another report conducted in 2012.
"Going through pregnancy, delivery and parenting can just be isolating," said Dr. Keila Rodriguez, a mother, M.D., international board-certified lactation consultant, assistant professor of Pediatrics at UT Health RGV, and pediatrician at the UTRGV Centering Parenting Clinic. "Often in parenting, we can feel we're parenting in a silo and don't know what we're doing."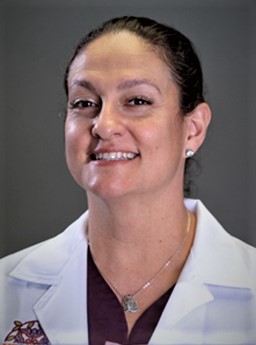 To address these challenges, Dr. Cristel Escalona – a mother, M.D., F.A.A.P., division chief of Pediatrics and director of Student Health and Wellness – along with Dr. Robert Nelson – M.D., M.S., F.A.A.P., senior associate dean of Faculty Affairs, professor and chair of Pediatrics  – worked to bring the UTRGV Centering Parenting Clinic to the Valley through the UTRGV School of Medicine's Healthy Families initiative.

They hope to provide "a new and innovative way to care for our patients," Escalona said.

"Our Centering Parenting support group will be helpful for first-time moms or anybody who may have lots of questions, which is normal for first-time moms or younger moms or maybe even single moms," Rodriguez said. "Because parenting is tough."

A NEW AND INNOVATIVE WAY

The UTRGV Centering Parenting Clinic offers "a safe and caring space to share the challenges and successes" new parents may experience as they navigate parenthood.  

"Academic medicine touches lives daily, and new mothers are no exception. We hope to bring patients to a welcoming and caring space where you can spend more time with a doctor and connect with other new parents and babies going through a similar journey," Escalona said.

The UTRGV Centering Parenting Clinic is a family-centered way to care for moms, babies and families. This academic medical clinic is changing the future of medicine and improving care for all as we learn from one another."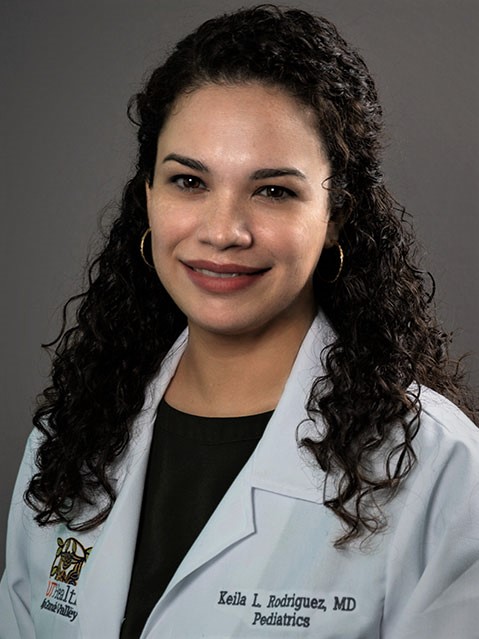 As UT Health RGV already offers complex and specialized pediatric services, this new clinic aims to give "new moms the opportunity to sit down with their pediatrician and peers in a friendly environment where no topic is considered off limits," Escalona said. 

CARE GROUP MODEL

This care group model clinic is designed to host four to six parents and their babies. They meet for two hours every two to three months with a pediatrician and learn from one another.  

"This is a unique opportunity," Rodriguez said. "In other parts of the state, these sessions are booked. So, if new moms and new parents could register and join our session, they should. It will be beneficial."

Those who join the UTRGV Centering Parenting Clinic can expect:
Baby health checkups with a board-certified pediatrician.

Education and parent support group sessions.

Free baby care items at every group care session.

Referrals to local social and health services.
Sessions are held at the UT Health RGV John Austin Peña Memorial Center in Edinburg, and are available to anybody, insured or uninsured, with children ages newborn to 2 years old. The sessions are offered in a variety of formats, including a larger group setting space and, if the patient requests it, in private rooms.
"The benefit of having this clinic close to home is that it is at home," Escalona said. "Academic medicine is paving the way to changing healthcare, and the UTRGV Centering Parenting Clinic is among these innovative changes." 
For more information and to register for a group care session at the UTRGV Centering Parenting Clinic, call 956-296-1604 or email HealthyFamilies@UTRGV.edu.
ABOUT UTRGV
The University of Texas Rio Grande Valley (UTRGV) was created by the Texas Legislature in 2013 as the first major public university of the 21st century in Texas. This transformative initiative provided the opportunity to expand educational opportunities in the Rio Grande Valley, including a new School of Medicine, and made it possible for residents of the region to benefit from the Permanent University Fund – a public endowment contributing support to the University of Texas System and other institutions.
UTRGV has campuses and off-campus research and teaching sites throughout the Rio Grande Valley including in Boca Chica Beach, Brownsville (formerly The University of Texas at Brownsville campus), Edinburg (formerly The University of Texas-Pan American campus), Harlingen, McAllen, Port Isabel, Rio Grande City, and South Padre Island. UTRGV, a comprehensive academic institution, enrolled its first class in the fall of 2015, and the School of Medicine welcomed its first class in the summer of 2016.