Wednesday, May 10, 2023
  Around Campus, Community
By Amanda Alaniz
RIO GRANDE VALLEY, TEXAS – MAY 10, 2023 – Alexa Posas, a UTRGV Biomedical Sciences major from Rio Grande City, is grateful to her mother, especially when it came to helping her follow her passion for mariachi music.
"I grew up in Rio Grande City, and my mother was a teacher with the school district. I graduated from Roma High School, which is a 30-minute drive," she said. "My mariachi director had switched school districts and I told my mom I wanted to follow the person who taught me everything I knew, and had to switch districts," she said.
"My mom told me, 'If you want to do this, let's do this.' So, she got a job teaching in Roma, and we changed."
It was a career change for her mother, Maggie Rodriguez, and a major adjustment for both of them. Now, as a Mother's Day gift from Posas to her mother – she is graduating from UTRGV on May 13, walking across the stage to accept her degree at the Brownsville commencement ceremony.
"I am putting into perspective, really thinking about it, that my family has been there every step of the way," she said with a big smile. "I am so lucky. I don't think I will ever have the words to express how grateful I am. I love them so much."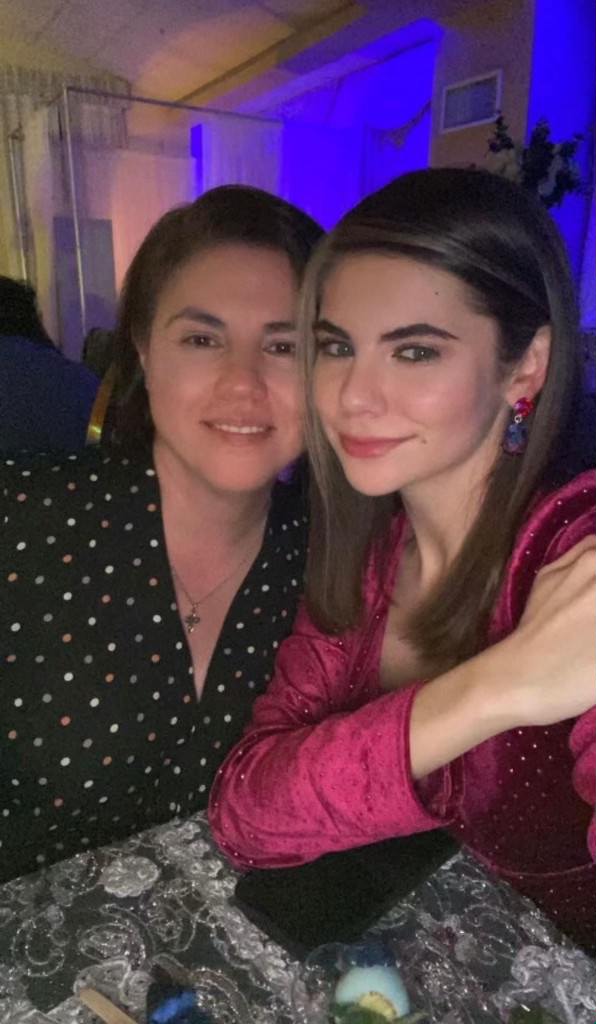 IT WAS PLAN A
At UTRGV, Posas was a member of the university's all-female Mariachi Azalea and even considered going into music education. Ultimately, though the nursing profession and the College of Health Professions called to her.
Having grown up in a single-parent household, along with her grandparents, witnessed the health problems her grandmother was dealing with. She would go to doctor appointments with her and was surrounded by people in scrubs and stethoscopes and found herself drawn to the field of medicine.
"Once I got older, my mom started to explain to me what the doctors did for my grandma and why. My grandma was my best friend, and seeing her going to the doctor, getting help, it really prolonged her life," Posas said.
Posas would be the first in her family to pursue a medical career. Most of her family are lawyers or are in law enforcement or education. After commencement, she plans to complete an accelerated program in nursing, a profession that offers a range of opportunities, she said.
SLOW DOWN, DON'T RUSH
Reflecting on her college journey at UTRGV, Posas enjoyed it and is going to miss it. The biomedical program was excellent, she said, and she appreciated all the help from her professors.
But what she finds herself missing the most is mariachi.
During her time with Mariachi Azalea, she participated in competitions, traveled around the country, taught at workshops and promoted mariachi. And while she stepped away from the group to focus more on her studies, she didn't let her violin muscle memory waiver.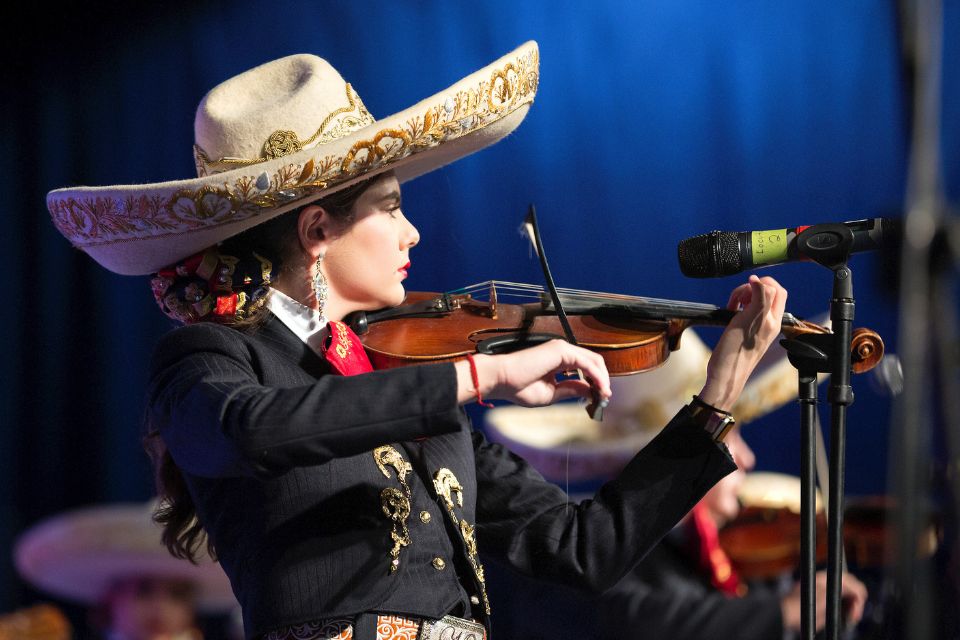 "Music has helped me a lot. With stress, any inconvenience I had, I would take out the violin and start playing and it would distract me. Singing also would help," she said. "Music has really helped me reach to where I am today."
Over the summer, Posas will participate as one of the instructors for the Mariachi Extravaganza Summer Camp in San Antonio.  
She said she is grateful for the support she has received from the university community, as it has helped her build communications skills and networking opportunities.
In the beginning, she felt lost, she said, but the professors, the environment and her peers helped her find her way in college and, eventually, determine what she wanted to do as a career.
Her advice to the future Vaqueros is to get involved around campus.
"It will help with networking and communication," she said. "And don't rush! Enjoy the ride."
UTRGV Commencement ceremonies are scheduled over two days, starting in Edinburg on Friday, May 12, and ending in Brownsville on Saturday, May 13.
Visit https://www.utrgv.edu/commencement/ for more information.
ABOUT UTRGV
The University of Texas Rio Grande Valley (UTRGV) was created by the Texas Legislature in 2013 as the first major public university of the 21st century in Texas. This transformative initiative provided the opportunity to expand educational opportunities in the Rio Grande Valley, including a new School of Medicine, and made it possible for residents of the region to benefit from the Permanent University Fund – a public endowment contributing support to the University of Texas System and other institutions.
UTRGV has campuses and off-campus research and teaching sites throughout the Rio Grande Valley including in Boca Chica Beach, Brownsville (formerly The University of Texas at Brownsville campus), Edinburg (formerly The University of Texas-Pan American campus), Harlingen, McAllen, Port Isabel, Rio Grande City, and South Padre Island. UTRGV, a comprehensive academic institution, enrolled its first class in the fall of 2015, and the School of Medicine welcomed its first class in the summer of 2016.