Tuesday, March 21, 2023
  Community, Media Advisory
By Dimitra Trejo
RIO GRANDE VALLEY, TEXAS – UT Health RGV is finding artistic ways to educate the community on healthcare.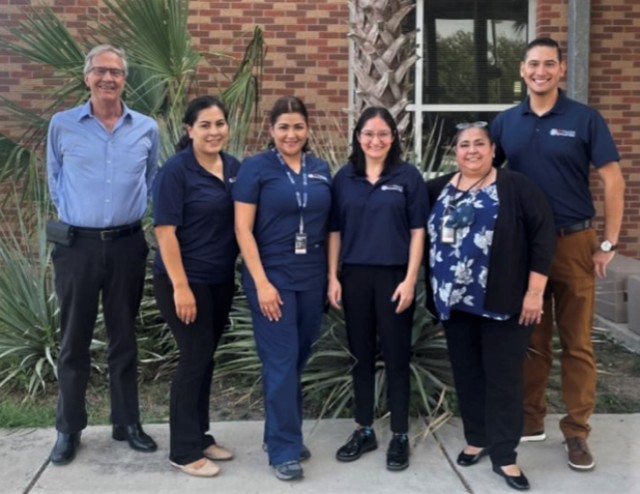 Amanda Garcia, program specialist for the South Texas Health Disparities Project, said she thought of combining the arts with healthcare education through a program called Vida Saludable.
"Vida Saludable is a healthy lifestyle campaign that showcases local artists and their talents," she said. "The goal is to promote health and well-being by showcasing the talents of community members for positive health outcomes."
The first Vida Saludable event launched in 2022 as a component of the bi-annual Health Education and Promotion Pachanga events hosted by the UT Health RGV Area Health Education Centers (AHEC), co-sponsored by the Health Resources and Services Administration (HRSA) and also supported by Starr, Cameron and Hidalgo counties.
The goal of the AHEC sites is to help reduce the significant shortage of primary healthcare providers in rural and medically underserved communities in the Rio Grande Valley.
At Pachanga events, community members have access to health screenings, including A1C, vision and oral cancer, and other healthcare resources not readily available in the area. It is also an opportunity to celebrate culture and community.
"Our Pachangas are crucial to the community. The last event had more than 400 attendees," Garcia said. "They are spearheaded by the AHEC scholars, an interdisciplinary group composed of medical, rehabilitation, dietetic, exercise science, nursing and social work students who work together to make this happen. Together we are bringing healthcare to the community along with an opportunity to enjoy the arts."
ABSTRACT CONCEPT
While Vida Saludable art may not always have healthcare-related themes, Garcia said, just being able to look at a piece of art is a form of healthy living.
"We know that all forms of art are good for you," she said. "Whether it be dance, music, woodwork, or painting, it involves mindfulness, it makes us feel engaged and can help reduce anxiety, depression and stress."
One of the artists participating in the Vida Saludable initiative is Clarrissa Sifutentes from Edinburg.
"I am thankful to have been introduced to Vida Saludable by the UTRGV College of Fine Arts and Dr. Katherine McAllen," she said. "I want my work to bring awareness not only to mental health but also to the beauty that can be found in nature. Although my work usually portrays chaos, I believe that it also symbolizes the peace and hope that surrounds us."
Gracie Rodriguez, a local artist from Brownsville, is participating in the Vida Saludable initiative.
"I have been drawing for as long as I can remember. In middle school, I would carry my sketchbook everywhere," said Rodriguez. "Now, I like to believe that my art can make a positive impact on my community. I want people to feel comfortable when it comes to dealing with anything regarding mental health."
Garcia said Vida Saludable is in its infancy stage, but she hopes it will continue through the AHEC Pachangas and other opportunities.
"We are looking to contribute to positive health outcomes in the region," she said. "I want this project, just like art, to live on."
The next opportunity to catch the artists of Vida Saludable is April 15, 2023, at the UT Health RGV AHEC Health Education and Promotion Pachanga in San Carlos, presented by Hidalgo County Precinct 4 and Ellie Torres and sponsored by the UTRGV Center for Latin American Arts.  
To submit your art for Vida Saludable, click here.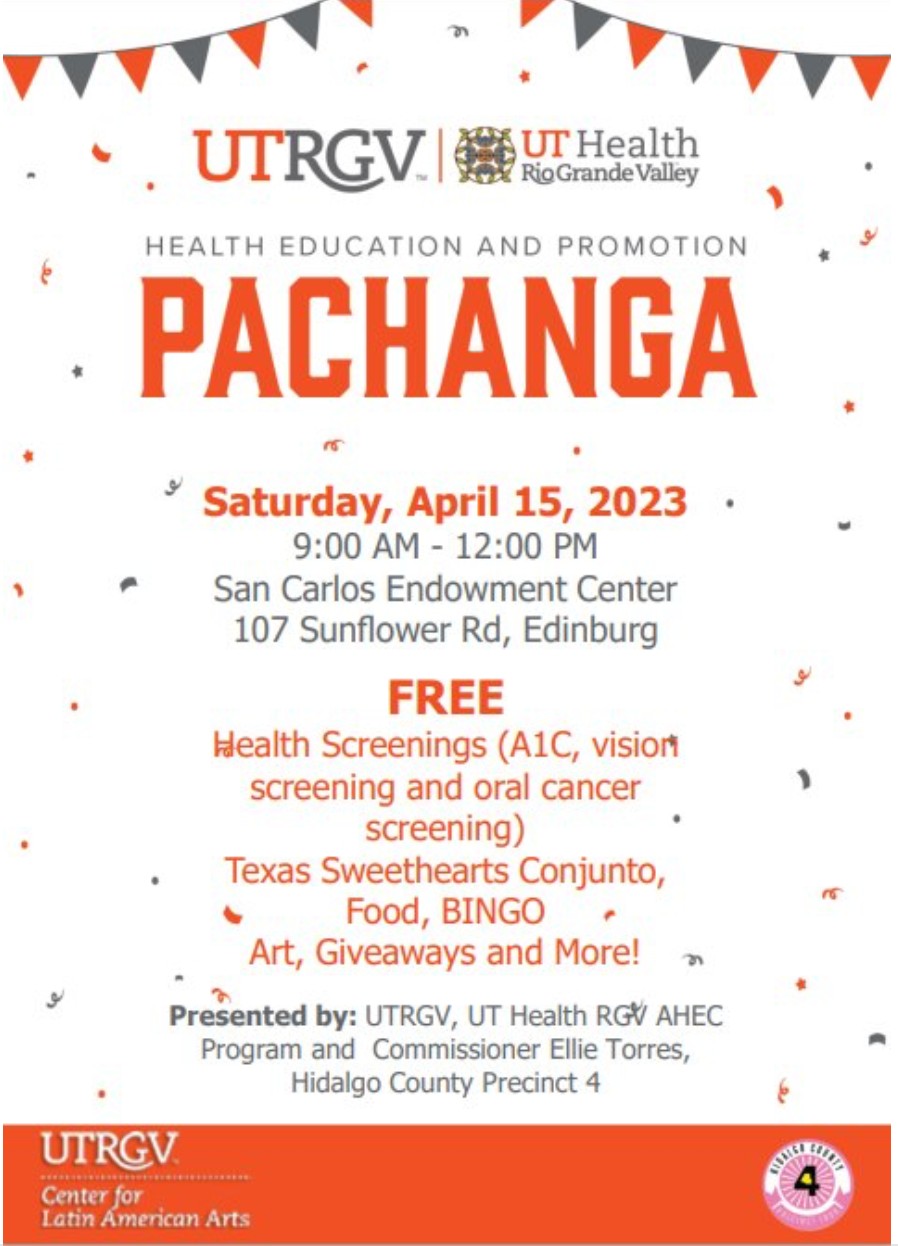 ABOUT UTRGV
The University of Texas Rio Grande Valley (UTRGV) was created by the Texas Legislature in 2013 as the first major public university of the 21st century in Texas. This transformative initiative provided the opportunity to expand educational opportunities in the Rio Grande Valley, including a new School of Medicine, and made it possible for residents of the region to benefit from the Permanent University Fund – a public endowment contributing support to the University of Texas System and other institutions.
UTRGV has campuses and off-campus research and teaching sites throughout the Rio Grande Valley including in Boca Chica Beach, Brownsville (formerly The University of Texas at Brownsville campus), Edinburg (formerly The University of Texas-Pan American campus), Harlingen, McAllen, Port Isabel, Rio Grande City, and South Padre Island. UTRGV, a comprehensive academic institution, enrolled its first class in the fall of 2015, and the School of Medicine welcomed its first class in the summer of 2016.