Wednesday, August 10, 2022
  Community
By News and Internal Communications
By Saira Cabrera
RIO GRANDE VALLEY, TEXAS – UT Health RGV physicians encourage men in the community to become proactive in their health and schedule checkups.
Gerardo Muñoz-Monaco, medical director for the UTHealth RGV Family Medicine Clinic in Mercedes, knows the importance of making his own health a priority – not only for himself and his family, but for his patients, as well.
"What men, and all people, need to do to take care of themselves and their body is very simple," he said. "We need to start by understanding that the mentality surrounding the 'If it ain't broken, don't fix it' attitude cannot be applied when it comes to one's health."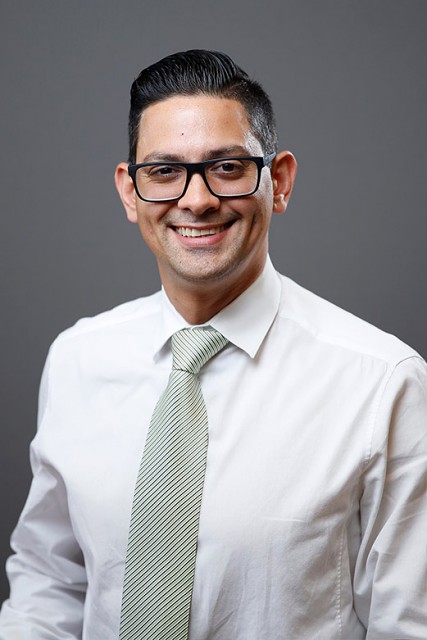 Muñoz-Monaco, M.D., F.A.A.F.P. – who also is program director for the
UT Health RGV / Knapp Family Health Center
and chief of Family Medicine for Knapp Medical Center – said that, just as with anything in life, physical and mental health are not accrued over time; we must work on them in the long term.
"It doesn't come in six months or a year," he said. "It's a process of dedication and continuous work."
He recommends that men start seeing a physician at least once a year because routine visits with primary care providers can help prevent escalation of illness and disease.
"We should do every test that we can to help avoid diseases and apply primary prevention as much as possible," he said. "Primary care prevention should be the priority, and men need to understand that they have to make time just for that."
START YESTERDAY
Health professionals recommend that men schedule their first visit with a primary care physician by the age of 20, though starting immediately, no matter one's age, can still help.
"If you haven't had the chance, you need to do it now," Muñoz-Monaco said. "The American Academy of Family Physicians and the American Heart Association recommend that you see your physician every year. By age, by BMI (body mass index) after 25, you probably need to start seeing a physician every year. It's important. Start yesterday; start as soon as you can."
A SIMPLE TALK
Jennifer L. Ortega, a behavioral scientist and clinical assistant professor of Family and Community Medicine at UT Health RGV/Knapp Family Health Center, said being conscious about healthy habits can start with having a simple talk with your doctor.
"Start by having a conversation with your primary care provider," said Ortega, D.P.C., L.P.C. "Talking about how you're feeling, your health concerns, or discussing lab results, is a good start."
As a behavioral scientist, Orteaga said it is important for her to understand the big picture.
"It's essential because physical and mental health are connected," she said.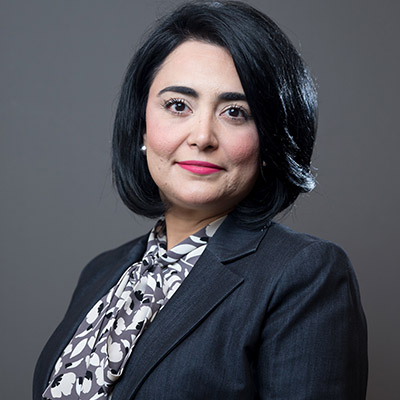 She recommends that patients who don't have a primary care doctor stop by one of the
UT Health RGV clinics
to see what the best course of action is for their individual needs.   
"The physicians at UT Health RGV will work with you on developing a plan," Ortega said. "They'll refer you to dieticians or specialists, if needed, and they will refer you to get physical therapy, depending on what you need."
REGULAR EXERCISE
Both Ortega and Muñoz-Monaco agree that because physical and mental health are interconnected, excise plays a vital role in overall well-being.
"Just like you have a work schedule, you need to have an exercise schedule and you need to embed it into your schedule somehow," Muñoz-Monaco said. "It requires dedication. It requires some sacrifice. But it also comes with great benefits."
Ortega said getting more physical activity into your daily routine starts by setting realistic goals.
"We never want to set up an unattainable goal," she said. "Start by getting out there and simply doing a bit of exercise. It doesn't mean you have to be in the gym for hours – it could just be a little walk around the neighborhood, the subdivision, or the local park. Do small, attainable and realistic things for yourself."
DON'T WAIT
Both health care professionals recommend that men see a physician at least once a year to avoid more significant health issues.
"Be proactive about your health; be proactive about your wellness," Muñoz-Monaco said. "We're available. Walk-ins are welcome – we have 20 physicians at the Mercedes clinic ready to see patients of all ages.
"We are here to educate patients on what's better for them and what's best for their conditions, and to provide individualized care," he said. "Let's start being more proactive about our health."
For more information on UTHealth locations and services, visit UTHealthRGV.org.
ABOUT UTRGV
The University of Texas Rio Grande Valley (UTRGV) was created by the Texas Legislature in 2013 as the first major public university of the 21st century in Texas. This transformative initiative provided the opportunity to expand educational opportunities in the Rio Grande Valley, including a new School of Medicine, and made it possible for residents of the region to benefit from the Permanent University Fund – a public endowment contributing support to the University of Texas System and other institutions.
UTRGV has campuses and off-campus research and teaching sites throughout the Rio Grande Valley including in Boca Chica Beach, Brownsville (formerly The University of Texas at Brownsville campus), Edinburg (formerly The University of Texas-Pan American campus), Harlingen, McAllen, Port Isabel, Rio Grande City, and South Padre Island. UTRGV, a comprehensive academic institution, enrolled its first class in the fall of 2015, and the School of Medicine welcomed its first class in the summer of 2016.