Therapy and medication accessible for 37,000 students K-12 through telemedicine program

  Thursday, December 30, 2021
  Community
By Karen Villarreal
RIO GRANDE VALLEY, TEXAS – For Dr. Alcides Amador, the challenges of accessing mental healthcare in the Rio Grande Valley hit close to home.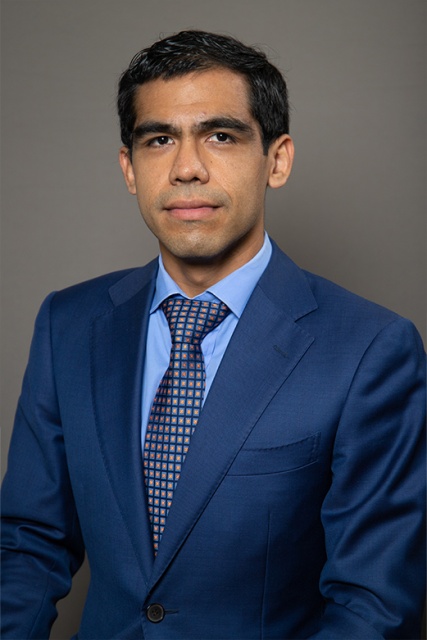 "My brother has Autism, and growing up, I've always been aware that there aren't enough clinicians for children," said Amador, an assistant professor of Child and Adolescent Psychiatry with the UTRGV School of Medicine. "It can be difficult. Sometimes, you have to wait months to see a mental health provider."  
Amador is directly addressing the lack of available mental health care as the medical director for UTRGV's arm of the Texas Child Health Access Through Telemedicine (TCHATT) program.  
Through TCHATT, the UTRGV School of Medicine's Department of Psychiatry is making up to four appointments per student available as in-school telehealth sessions – free of charge. The sessions will be accessible to about 37,000 students – grades K-12 in 48 schools from nine school districts – who may need mental health services.  
"We have gotten feedback that the telehealth appointments are a good thing for the patients," Amador said. "It feels really great to be a part of that outreach."  
EXPANDING ACCESS TO MENTAL HEALTH   
UTRGV first offered telehealth services to students in the Brownsville school district through a partnership with the Texas Child Mental Health Care Consortium, designed to connect children and adolescents with free mental healthcare.   
The partnership's activities, which include TCHATT, originally were funded for two years starting in 2019, and during the COVID-19 pandemic, TCHATT provided at-home telehealth services to K-12 students.  The program was funded again through 2024 to provide in-school services to eight additional school districts. 
With the program's expansion, telehealth services will be available to K-12 students from the Brownsville, Corpus Christi, Hidalgo, Rio Hondo, La Joya, Lasara, McAllen and United school districts, and the Jubilee Academies in Harlingen and Brownsville. 
IN-SCHOOL SERVICES  
Amador said the increase in demand for services as students have returned to in-person learning could be due to school staff recognizing mental health issues, like anxiety or depression, that may have been present before the pandemic, but that hadn't been identified at home.   
Now that they're physically back in the classroom, teachers can better identify students who are struggling and recommend them for an in-school evaluation with a mental health professional, with the consent of a parent or guardian. Evaluation sessions take place in a private setting on the school campus, via telehealth equipment.  
"Students and parents don't have to miss additional school and work time to get the help they need," Amador said.   
The free services include up to four follow up appointments with psychologists, licensed professional counselors, social workers, or community healthcare workers, who provide talk therapy and help students and their families develop healthy coping skills.   
TCHATT's psychiatrists can prescribe medication, if needed, though the medication itself – which Amador says tends to be affordable for the families – is not covered by the TCHATT program.     
"Our team has worked on connecting patients' parents with discount programs and other resources at UT Health RGV," Amador said. "We're bridging the gap in care."  
ABOUT UTRGV
The University of Texas Rio Grande Valley (UTRGV) was created by the Texas Legislature in 2013 as the first major public university of the 21st century in Texas. This transformative initiative provided the opportunity to expand educational opportunities in the Rio Grande Valley, including a new School of Medicine, and made it possible for residents of the region to benefit from the Permanent University Fund – a public endowment contributing support to the University of Texas System and other institutions.
UTRGV has campuses and off-campus research and teaching sites throughout the Rio Grande Valley including in Boca Chica Beach, Brownsville (formerly The University of Texas at Brownsville campus), Edinburg (formerly The University of Texas-Pan American campus), Harlingen, McAllen, Port Isabel, Rio Grande City, and South Padre Island. UTRGV, a comprehensive academic institution, enrolled its first class in the fall of 2015, and the School of Medicine welcomed its first class in the summer of 2016.